It is once again time for our commemoration of the day traditionally picked for the celebration of the US Navy, and for the fifth anniversary of this blog.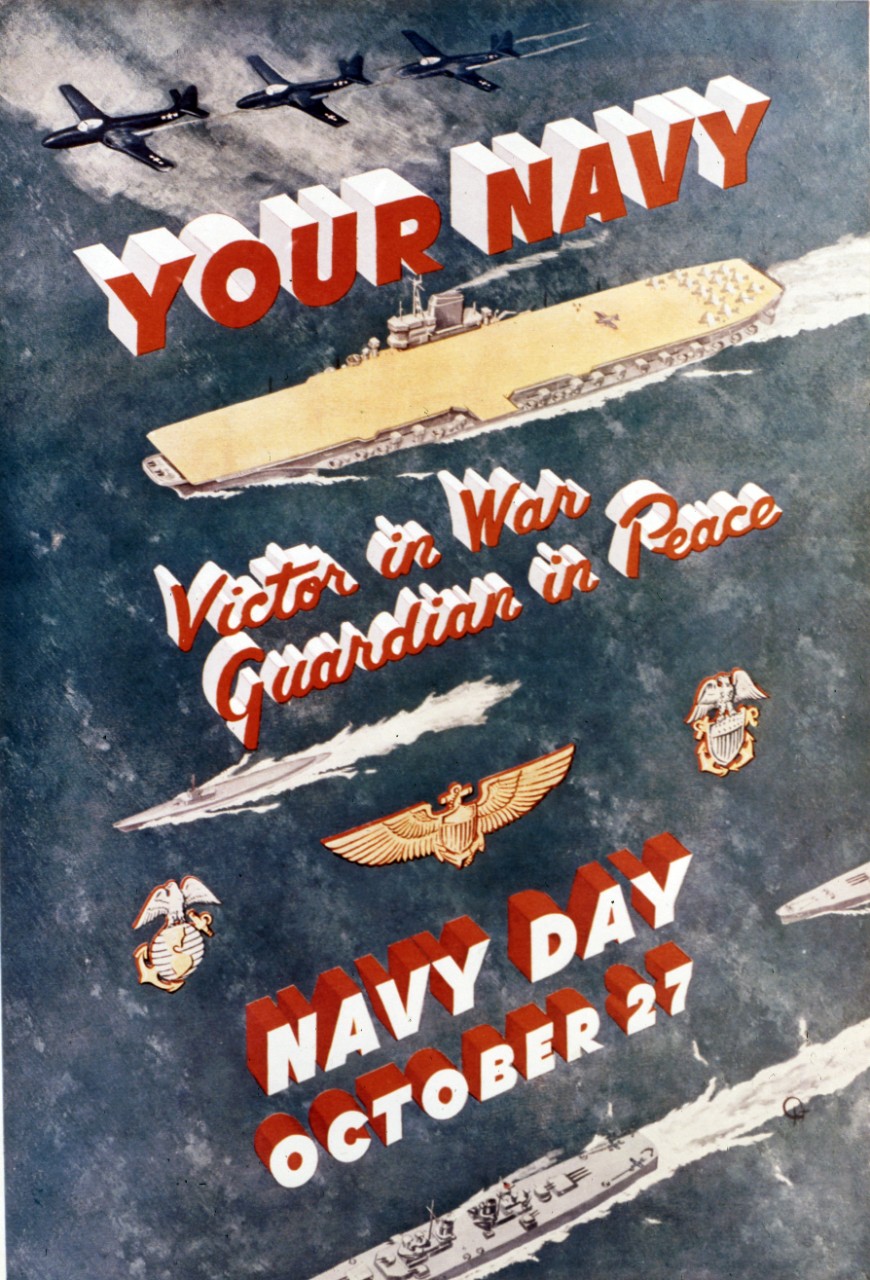 First, it's hard to believe it's been five years. I've had a lot of fun over that time, researching, writing and interacting with you guys, both online and in the comments. It's been a quieter year in terms of content here, as I've been down to one a week, with most of my effort during that time going to the book. I was hoping to be done by now, which hasn't happened, but it's gone from a few pages to 130,000 words. My plan going forward is to keep writing here on Sundays and finish up the book. After that, who knows.
Thanks to everyone who has contributed this year, including Suvorov and Evan, who contributed posts, obormot for hosting, John Schilling for reviewing posts and being willing to go on Russell Hogg's podcast with me (thanks to Russell too), and to Lord Nelson for putting up with me through all of this. And thanks to everyone who has been willing to join me at one or another naval/aviation museum/event, be it in the Bay Area, Miramar or DC. Getting to meet more people was definitely one of the highlights of the year. And thanks to everyone who keeps reading my stuff for some reason.
I'm also going to designate this as the place to provide suggestions for what I should write about in the next year. More WWII? More battles? More discussions of modern warships? More basics of how modern defense stuff is set up? Something different? As usual, I make no promises to actually follow through with anything, but I'll take it into consideration.
Lastly, the Open Thread scheduled for tomorrow is likely to be delayed. I unfortunately came down sick during/after the recent DC trip, which rather interrupted the updates.