Lord Nelson was in Japan a few months ago, and took the chance to visit Mikasa. She came back with a plethora of photos, and we decided to collaborate in publishing them. Her comments will be in italics, while mine will be in regular text.
I agree with DismalPseudoscience's review, with an additional comment that Mikasa is very accessible to English-speaking foreigners, especially when compared to other Japanese museums. After spending 1.5 weeks visiting various Japanese museums (most of them with only Japanese text on the signs) I was surprised by how much of Mikasa's signage was in English. Most signs included a full translation of the text, not just of the title.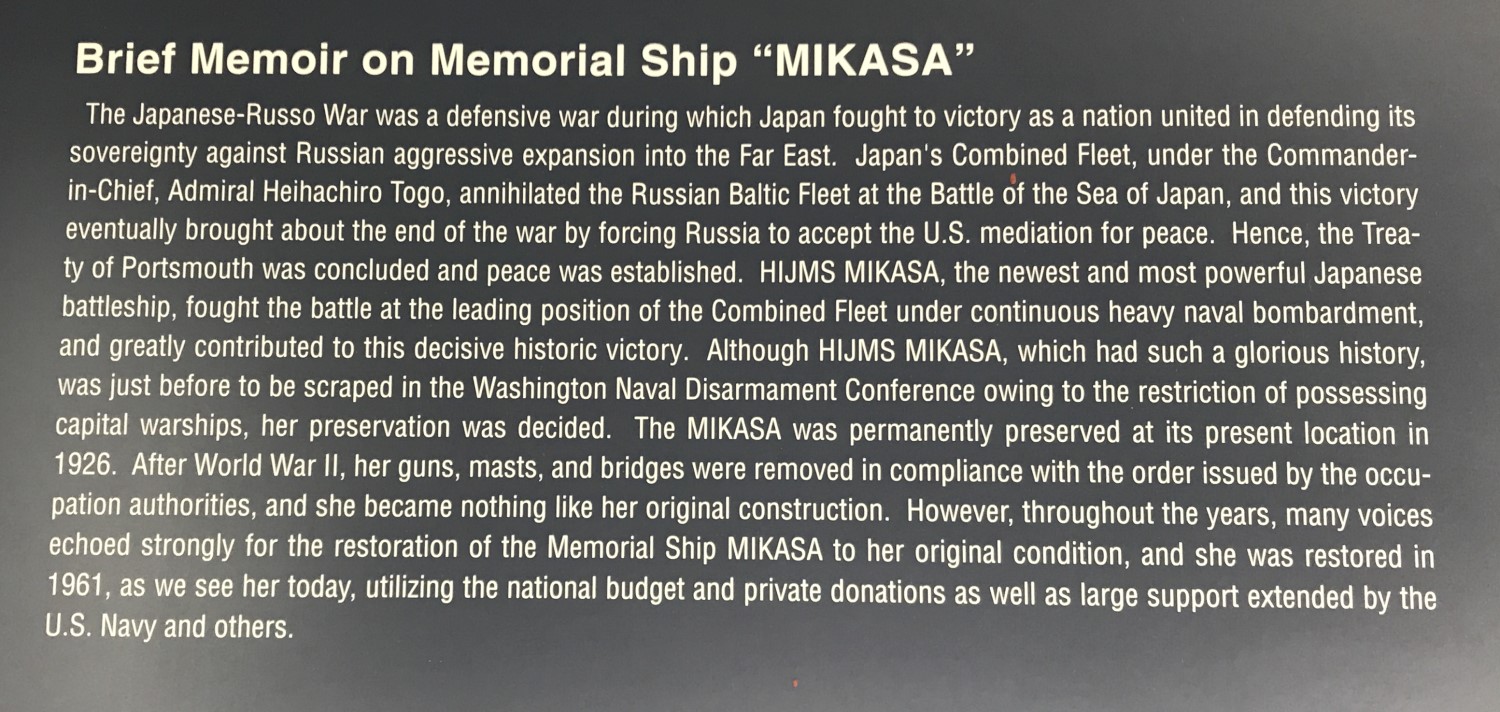 The phrasing on the signage was interesting, but a bit surreal to me, with its emphasis on Japan defending her borders. I spoke with the tour guide who had translated most of the signage into English. He was thrilled to have a visitor from another country, and wanted to impress upon me the might of the Japanese navy. He was very enthusiastic and also very nationalistic. The weirdest part of the conversation was when he brought up Pearl Harbor, with no prompting from me, and called it "Japan's greatest mistake".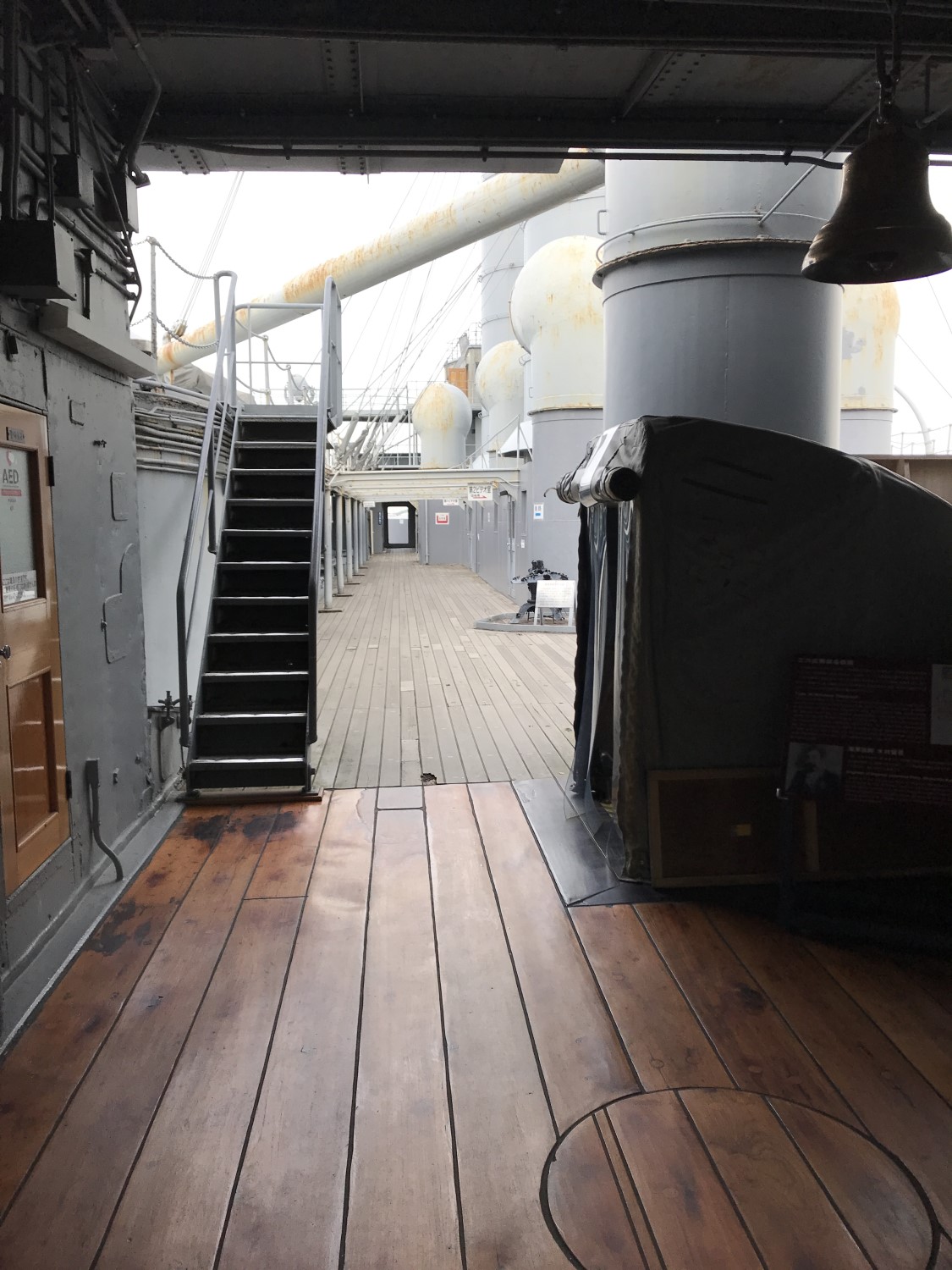 We're certainly not done, but I don't want to put too many pictures into one post. We'll pick this up again later.
---
1 All pictures courtesy of Lord Nelson. ⇑