In 2016, I got to go to the Miramar Airshow, held at Marine Corps Air Station Miramar, near San Diego. It's the largest military airshow in the US, with the cream of the Marine Corps on display, along with contributions from the other services.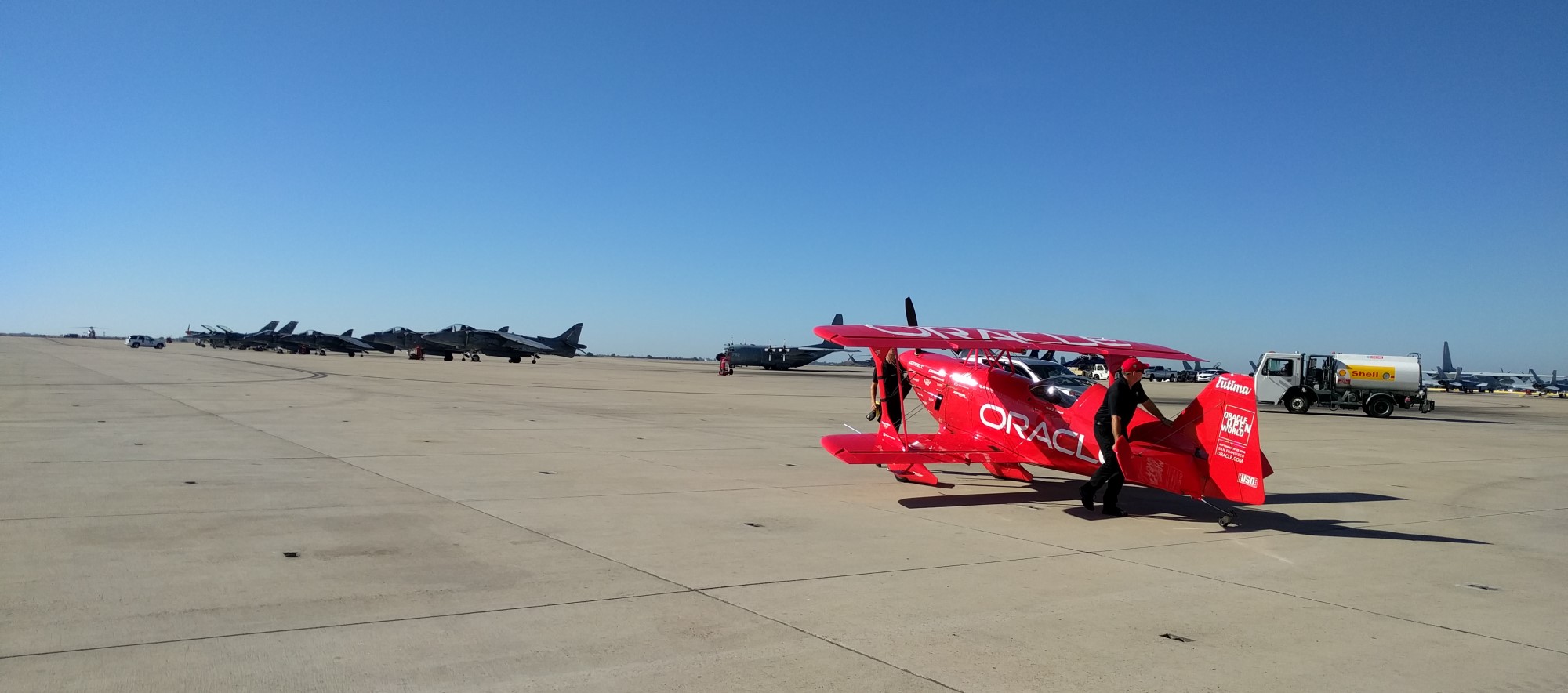 As impressive as the air displays are, probably the best thing about Miramar is the stuff on display behind the flight line. About three of everything the Marine Corps and Navy have is laid out for people to look at and go inside. The sheer scale of the show area and the number of things to look at (not just planes, either) keeps the lines manageable, at least so long as you're not terribly picky.
There's also plenty of stuff I didn't get photos of, most notably a diver in an above-ground tank playing tic-tac-toe with visitors. The flight line was huge, and I only saw maybe a third of it before the really impressive airshow bits started and I turned back for the stands. Unfortunately, at this point the pictures get much worse because I only had a cell phone and that's not very good for taking pictures of high-flying airplanes. Also, I didn't take photos of several things, including the legendary Sean D Tucker and an AV-8B Harrier VTOL demo.
But the highlight of the air display was the MAGTF (Marine Air-Ground Task Force) segment, where the Marines brought out all of their toys and played with them in front of us, accompanied by pyro and commentary.
I went back in 2022, with the Fatherly One and several readers. Pictures can be found here.