On the morning of my last day in New England, I headed north to New Hampshire to see USS Albacore, the second of the vital forerunners of the modern submarine. Sister Bean had to go back to work, so I was on my own. While Nautilus had pioneered nuclear propulsion, she had retained the general hull design of previous submarines, only partially optimized for underwater operations. Albacore, while propelled by diesels and batteries, was the first to be fully designed for performance underwater.1
Type: Museum experimental submarine
Location: Portsmouth, New Hampshire
Rating: 4.3/5, Worth a visit because there's no glass
Price: $8 for normal adults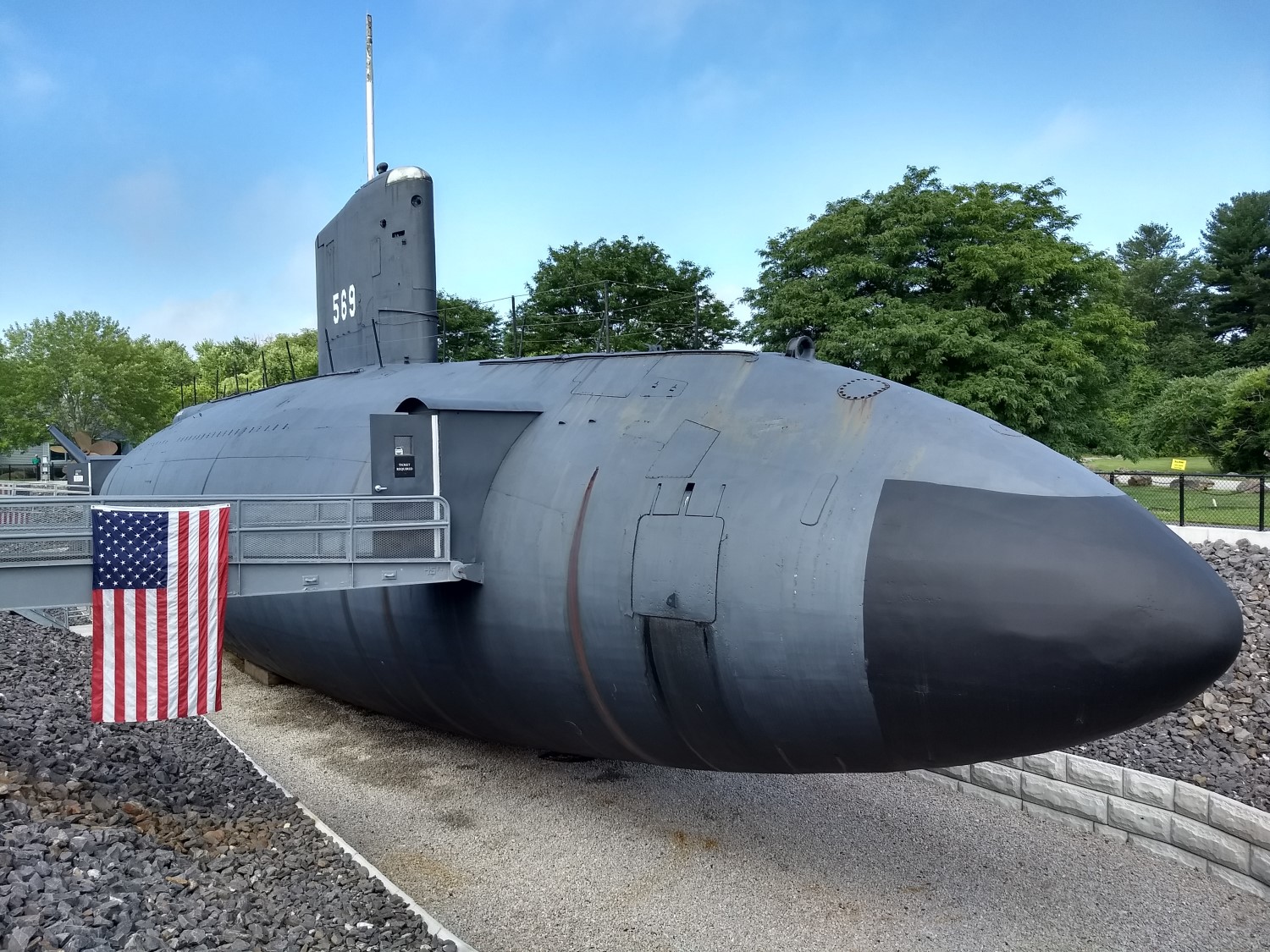 Albacore was distinguished from every other submarine I've been to this summer by the near-complete absence of plexiglass and other barriers. All three other submarines, for instance, only let you walk through the corridor running through officer's country, with the spaces on either side blocked off. Albacore lets you go into the wardroom and staterooms and touch everything. The same was true pretty much all the way through the boat, which was really fun after having to deal with lots of stuff I could look at but not touch for the previous few days.
Beyond that, the museum was done pretty well. The signage was a bit on the minimal side, but adequate. The audio tour was good, and I actually used it, unlike at most museums. And there was a lot of emphasis on Albacore's role as an experimental platform, instead of just talking about submarine life in general. I really liked that, as the alternative is to cover an area I've already seen discussed several times.
Unlike a lot of museum ships, nothing else was present, but I still enjoyed it greatly. The staff was friendly, and I spent a few minutes swapping tales with the guy in the gift shop. He said they'd thought they were the first submarine museum on dry land until someone told them about Batfish. I agreed, but said that they had done a much better job with their boat. I said I'd be glad to get back to Iowa, which was the best ship. He said I should enjoy my target, and I pointed out that I hadn't seen any torpedo tubes. He suggested they'd surface and throw rocks.
Overall, Albacore was a great way to finish my tour of the museum ships of New England. She wasn't the absolute standout, but I'm glad I paid her a visit.
---
1 OK, this isn't quite true. A number of the early submarines were optimized exclusively for underwater performance, but this was not particularly successful given the technology of the day, and it faded in favor of the submersible surface ship hull design by WWI. ⇑