In my journey through my pictures from Iowa, I've previously looked at the quarters of the officers, and those of the enlisted men. But I haven't taken a careful look at the mess facilities, an omission I intend to rectify. This includes food prep, serving and eating, which I will deal with in turn. I've taken a closer look at the food itself elsewhere.
First, food prep facilities. Feeding a crew of 1,500, as were assigned in the 80s, took a lot of work,2 and Iowa had 65 full-time mess management specialists, reinforced by 77 men from other departments on a rotating basis. Unfortunately, while I've been to the refrigerated storage lockers, it was long before this blog began, so I don't have pictures.3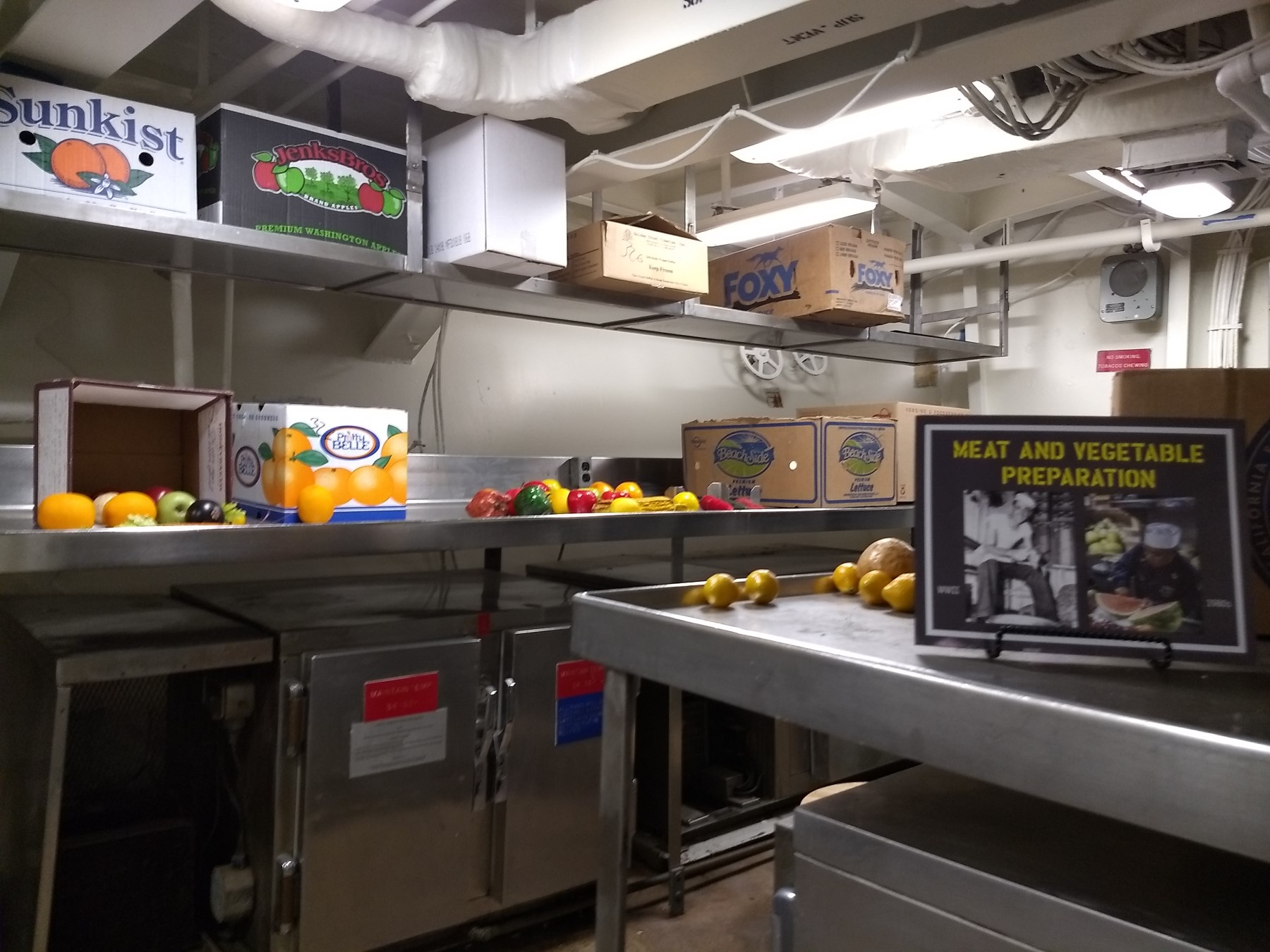 Sailors looking for food were faced with a choice. They could go down the starboard mess line, which served traditional fare, or down the fast food line to port, which always had food like hamburgers. The two lines wrapped around the barbette for Turret 3, and joined up on the mess deck proper. Four meals were served daily: breakfast, lunch, dinner, and mid-rats, a meal for those who had overnight watches.
Then it's to the mess decks to eat. Originally, these were fairly standard tables, but in the 80s, they were replaced with table-and-chair combs that wouldn't look out of place in a fast-food restaurant. One specific fast food restaurant, actually, although I'm pretty sure that neither the Navy nor the Pacific Battleship Center stole the tables from them. There were originally two mess decks, although the aft one has been converted into the museum and gift shop.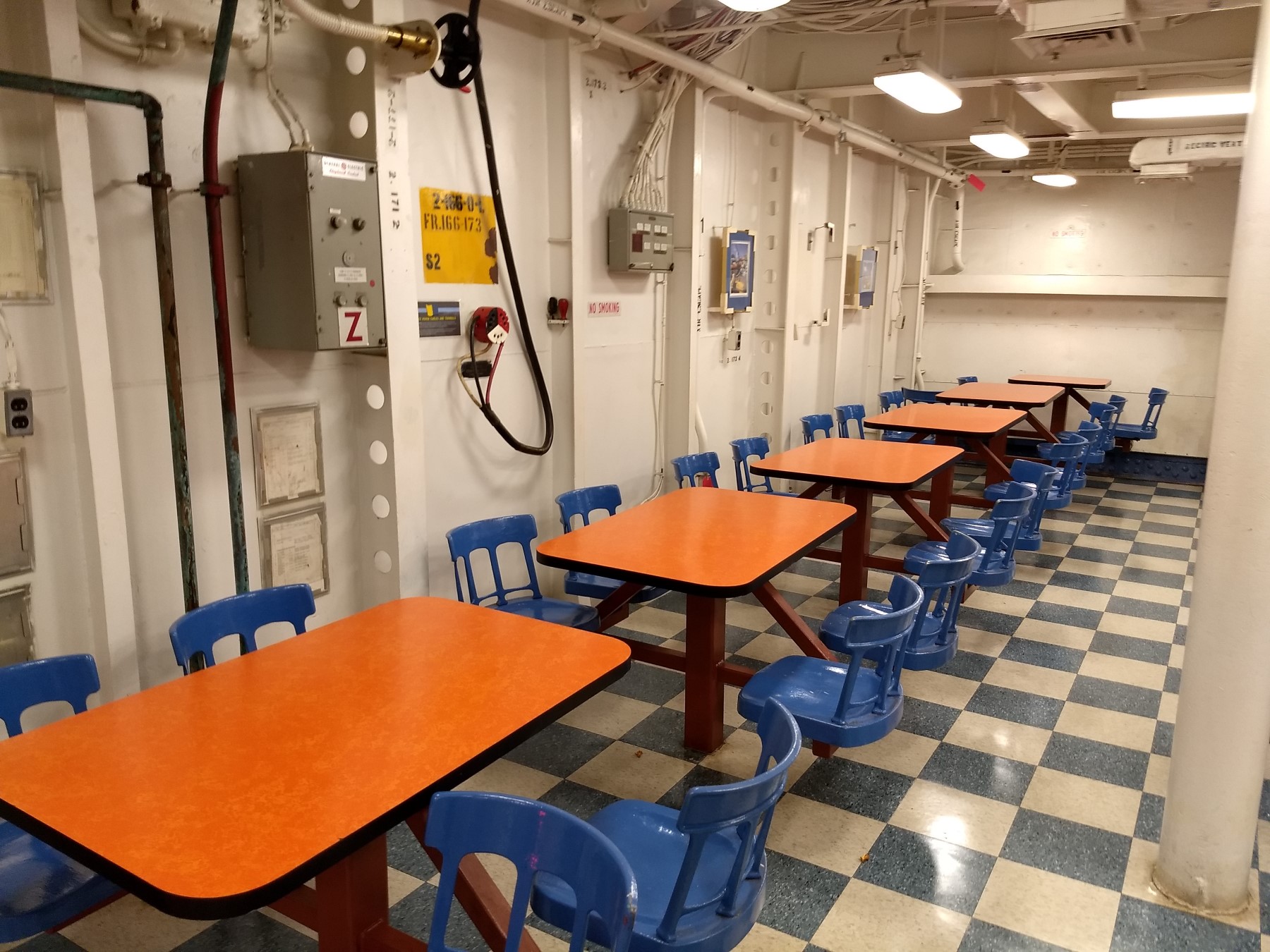 Once a sailor was done eating, he'd take his dishes back to the scullery. This still survives, tucked away into a corner of the gift shop.
An enlisted man's life wasn't limited to just the mess decks and his berthing comparments. He also had a number of amenities to make his life better, and we'll take a look at these, mostly located on the third deck aft, next time.
---