It's finally time for our long-running photo tour of Iowa to reach my favorite space, the plotting rooms. The main and secondary battery computers are in separate, adjoining spaces, and can be visited on special tours. I'm usually too busy with certain activities (seen below) to take many pictures, so these were taken over half a dozen visits.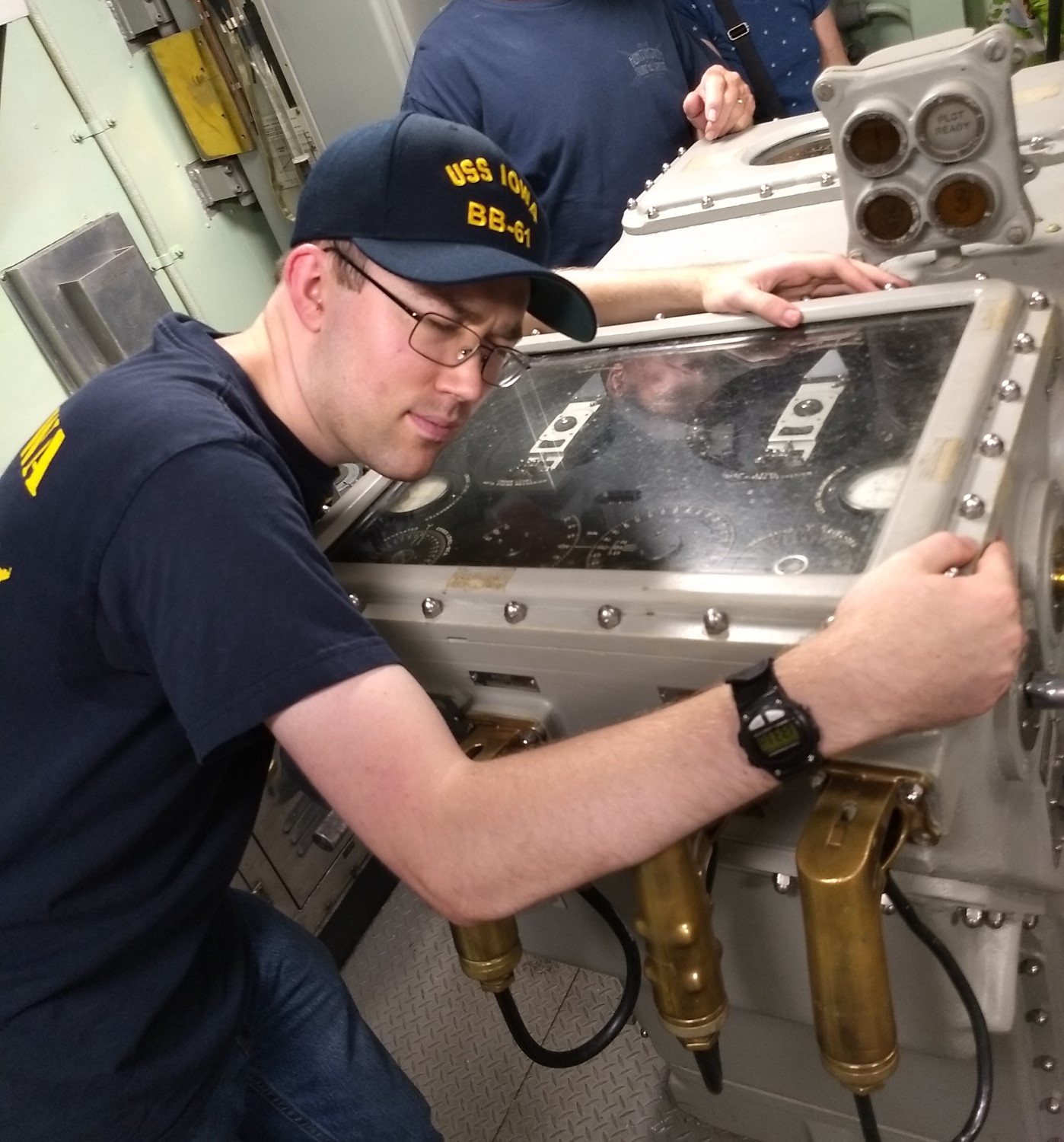 Despite this, I ended up with enough pictures to split this into separate posts for the main and secondary battery plots. This will cover the main battery plot. For a full explanation of how everything works, see here.
There are three main pieces of equipment in the main battery plot: the Stable Vertical (a fancy gyroscope that compensates for the angular motion of the ship), the Mk 8 Rangekeeper (which compensates for the linear motion of the ship and its target) and the Mk 48 Shore Bombardment Computer, which is a very primitive moving map for use when shooting at shore targets.