One aspect of the Iowa that I haven't discussed much is the medical and dental departments. These were not large groups,1 but they were vital to the functioning of the "city at sea". Everything from dealing with cavities and cuts to major surgery could be done aboard.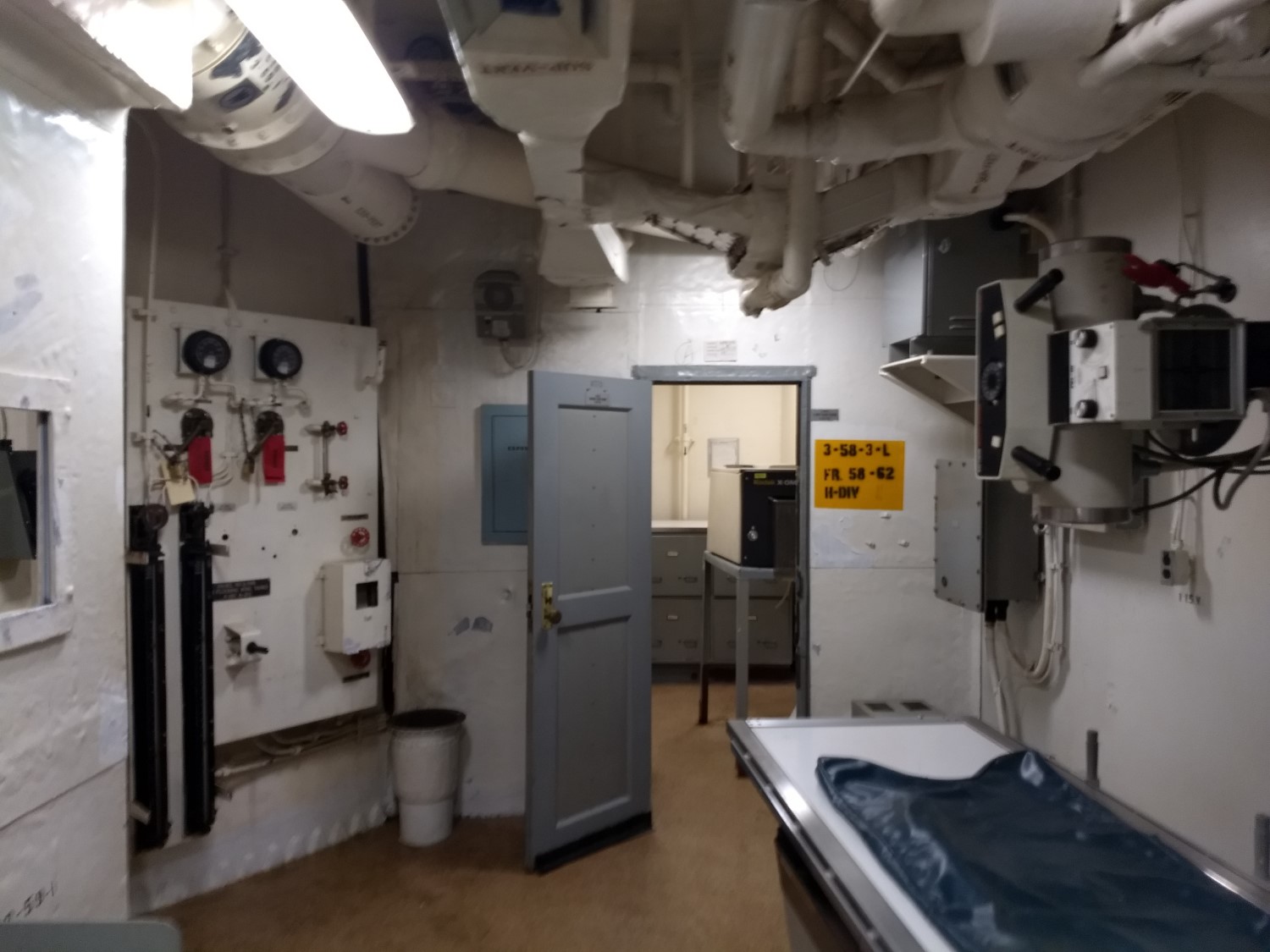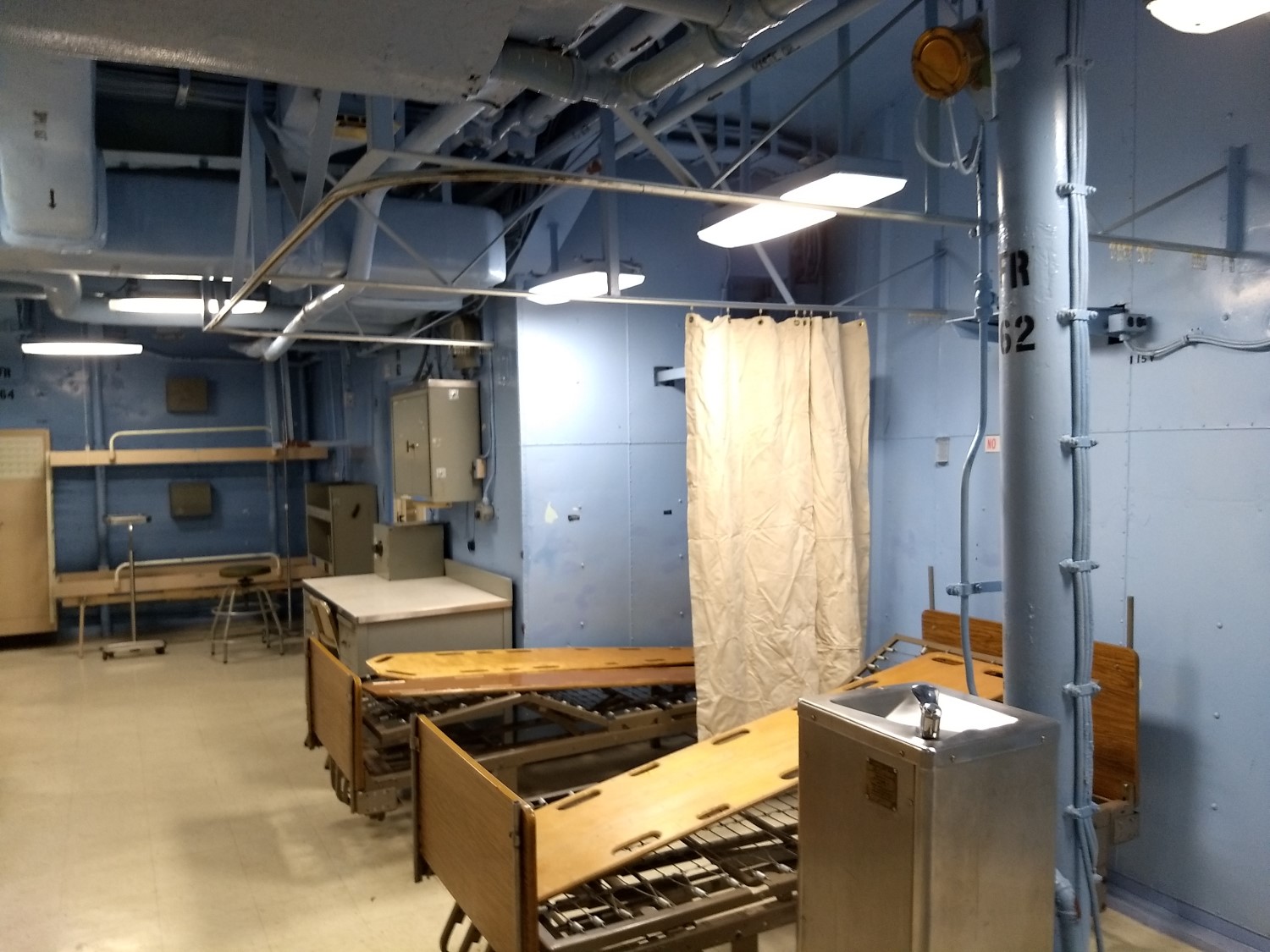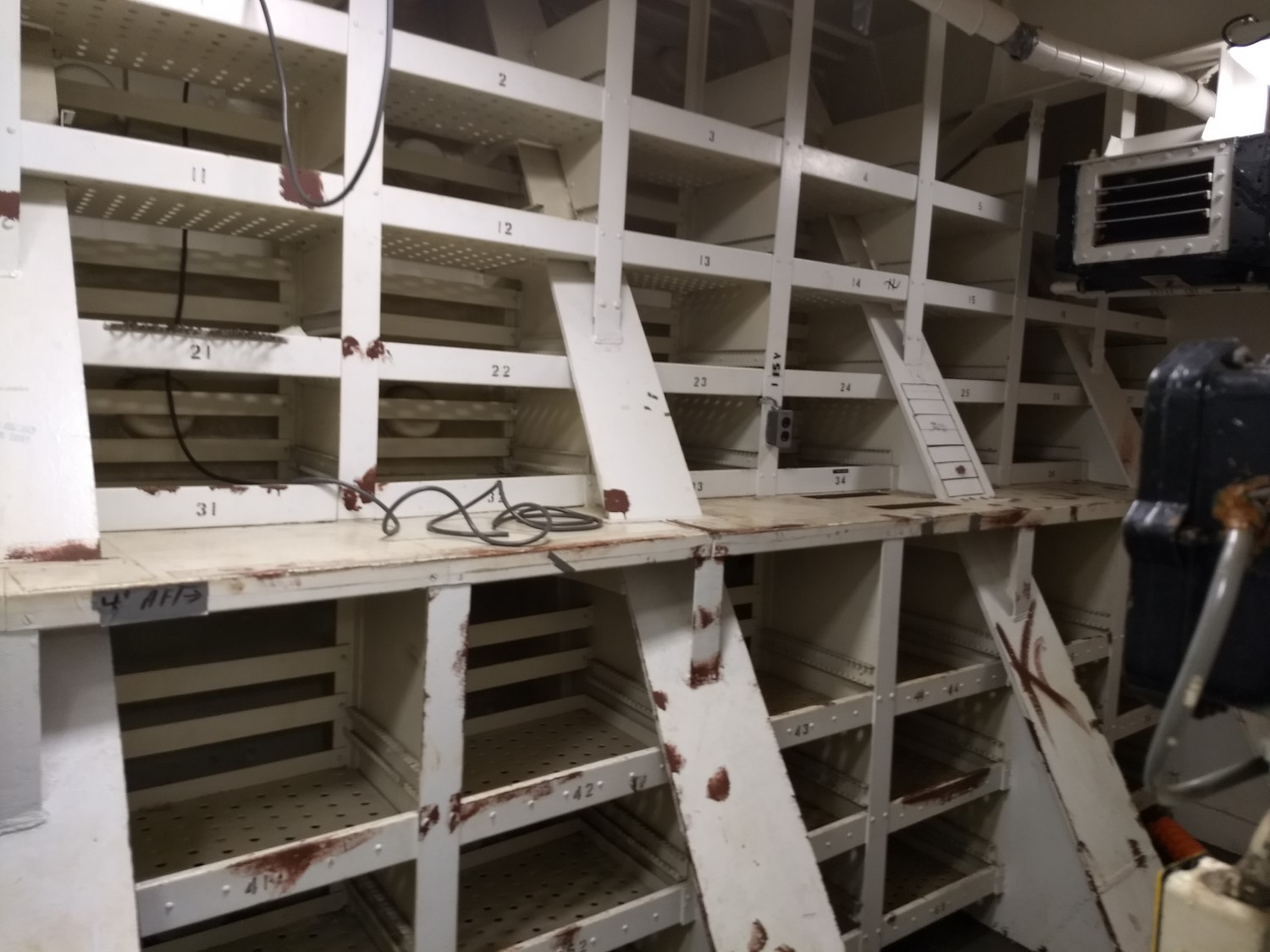 The dental office is on the second deck, outside the armor and sort of shoehorned in the edge of the hull. It was probably one of the most hated spaces in the ship, as Navy dentistry is one of the few organizations more loathed by the average sailor than the medical department.2
The medical and dental facilities on Iowa are only a few of the dozens of specialized spaces required to support the hundreds of crewmen who ran the ship. I'll take a look at some of the others in upcoming photo posts.
---
1 The 1987 cruise book shows 3 officers and 20 enlisted in medical and 2 officers and 5 enlisted in dental for a crew of about 1500. The 1951-52 book shows 4 officers and 20 enlisted for medical and 3 officers and 4 men from dental for a crew of around 2100. New Jersey's WWII cruise book says 6 medical and 3 dental officers and 41 men (both groups) in WWII. These numbers may be slightly inflated by transfers on and off the ship, but I can't say for sure. ⇑
2 Navy dentists are famously callous, even to the point of sadism. ⇑