Gentlemen,
While Europe remains at peace, international tensions have begun to rise. We recently commissioned Devastation, and two of her sisters will join her in service before the end of the year. This gives us the single most powerful warship in the world, and the only fleet we need really fear is Britain's. Meanwhile, Italy grows suspicious of us, and our budget has begun to increase. We've also begun work on a successor class, with the first ship to be laid down in only a month.
At least one more ship is planned to follow her. The decision for a third will need to be taken by this council. If we don't, it will free up budget for more construction of some sort. Options from the staff include new destroyers or light cruisers or a new battlecruiser to overmatch the ships inspired by the Duquesne.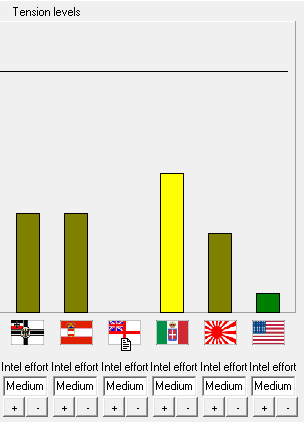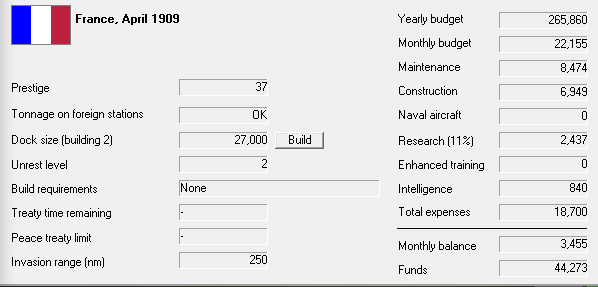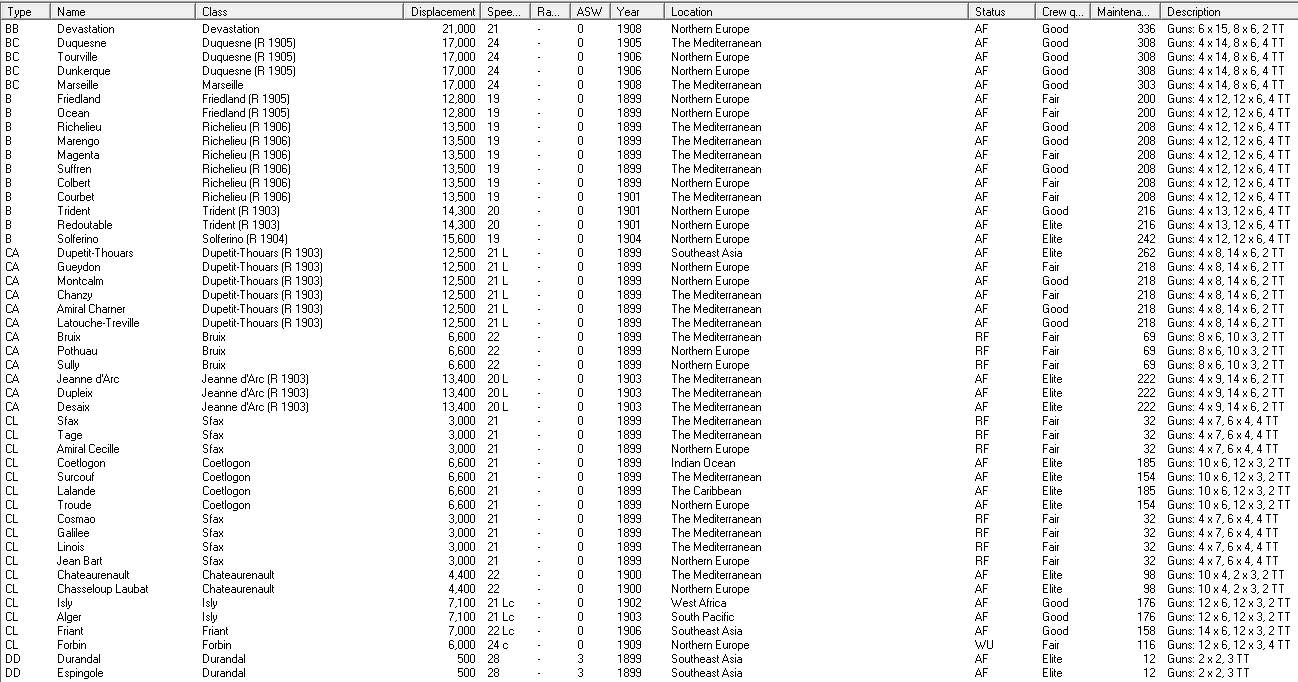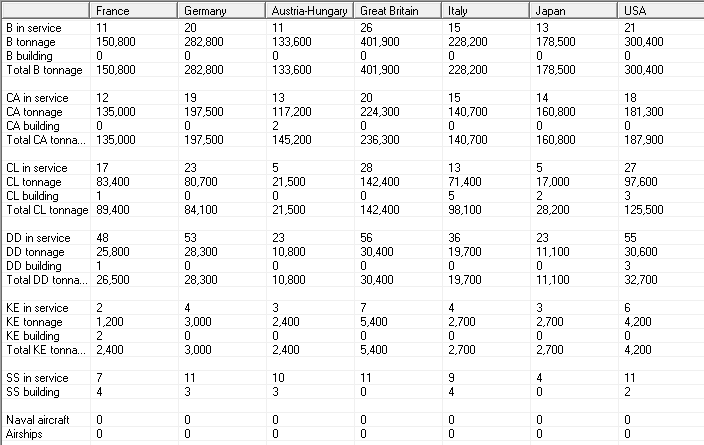 April 1908
Italy has laid down a CL, Japan a BB.
May 1908
Development of new DD Sabretache begins. BC Marseille commissions. Breakthrough: Oil firing, although we don't currently have oil available to fire with. US lays down 2 DD, 2 CL, Japan 1 BC.
June 1908:
2 new DD laid down. Dock expansion begins. Private shipbuilding expands dock size by 1000 tons. BB Devastation commissions. We rebuff an Austrian request to buy improved gun mountings. Italy has commissioned a B, Japan a BB. Work begins on a minor upgrade of our existing 600-ton minesweeper.
July 1908:
We turn down a Japanese request for 9' rangefinders. Breakthrough: Scouting force. US lays down a BC and a DD. We lay down 2 KE.
August 1908:
Industrial production soars. BC Marseille finishes working up. We buy Krupp Cementit armor from the British for 3,150. Breakthrough: Larger torpedo warheads. Japan and US lay down BBs, US lays down 2 DD. AH commissions a B, UK and USA 2 DD each.
September 1908:
1 DD laid down. BB Devastation finishes working up. A crisis blows up in the Balkans and we back our ally unconditionally. Breakthroughs: TNT bursting charges, 12" guns (Quality 0). Japan lays down 1 BB. AH commissions a B, UK a DD, US 4 DD.
October 1908:
New CL design, similar to Forbin but 1 kt faster, is started. AH lays down a CA.
November 1908:
We lay down CL Lavoisier. Breakthrough: 4 centerline turrets. Italy has laid down a CL, US commissions a DD.
December 1908:
Several ships from the reserve are reactivated in response to increasing tensions with Italy. We buy Mechanical fire control computers from the British for 3,800. Germany and US lay down BCs, Italy a CL. US commissions 2 DD.
January 1909:
Work begins on design of BB Bouvet. CL Forbin commissioned. Breakthroughs: Steroscopic rangefinder, anti-submarine nets. US commissions a BC.
February 1909:
A hawkish new government comes to power, and we welcome the chance to expand the fleet. Breakthrough: triple turrets. US and UK commission DDs.
March 1909:
Submarine construction resumed. 2 destroyers commission. Germany commissions a BB, the US a DD. All battleships and large CAs are brought to active status.
---
1909 Sketch Designs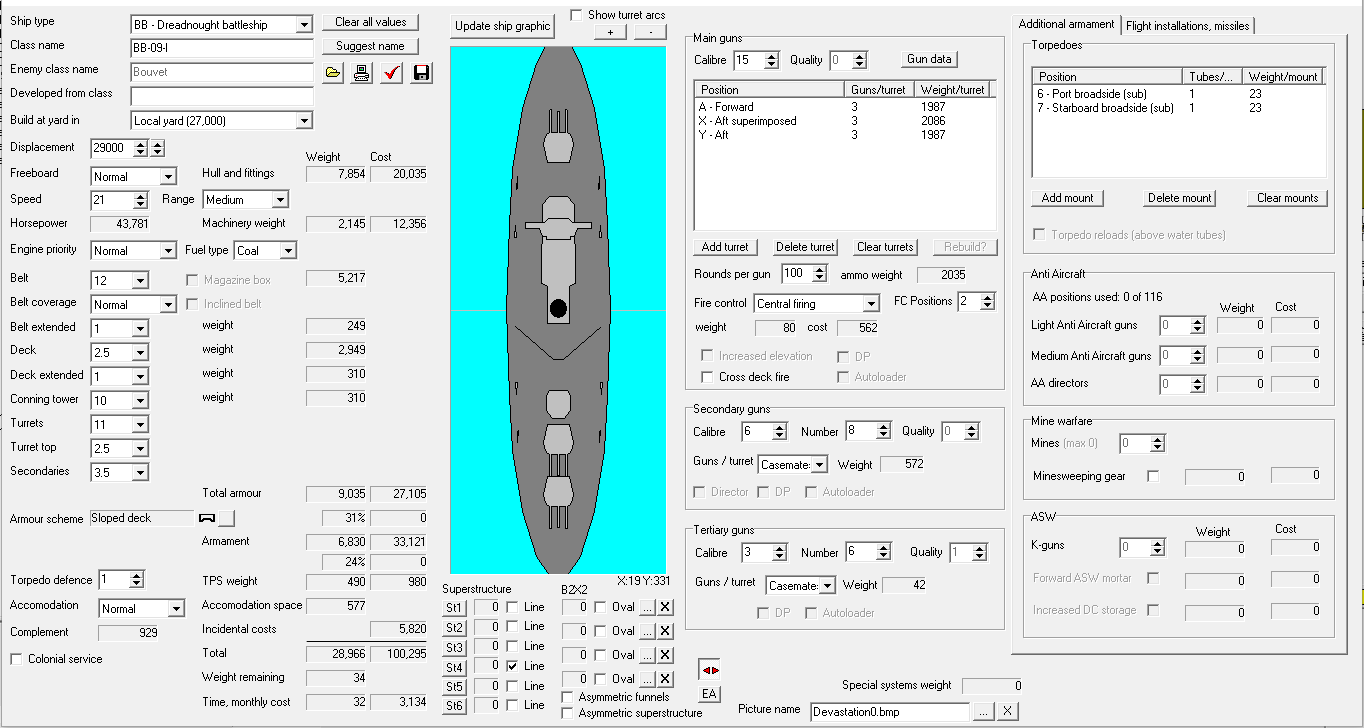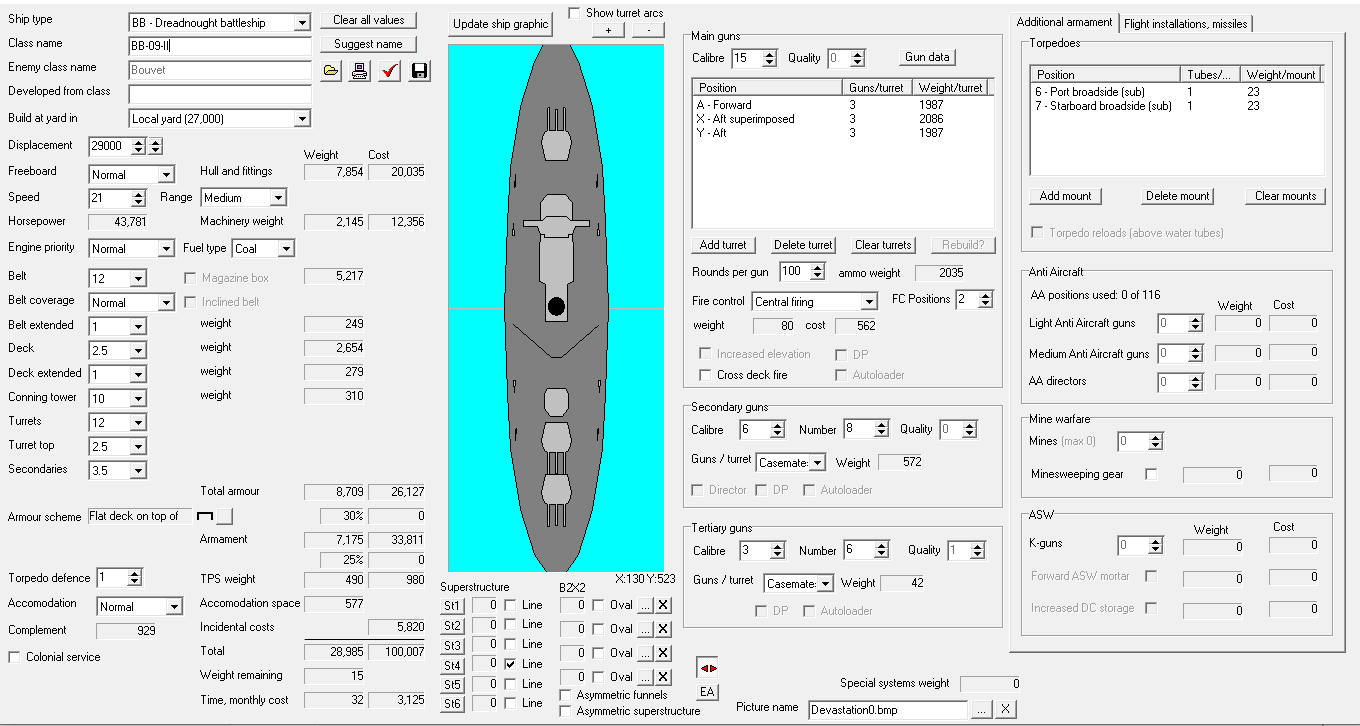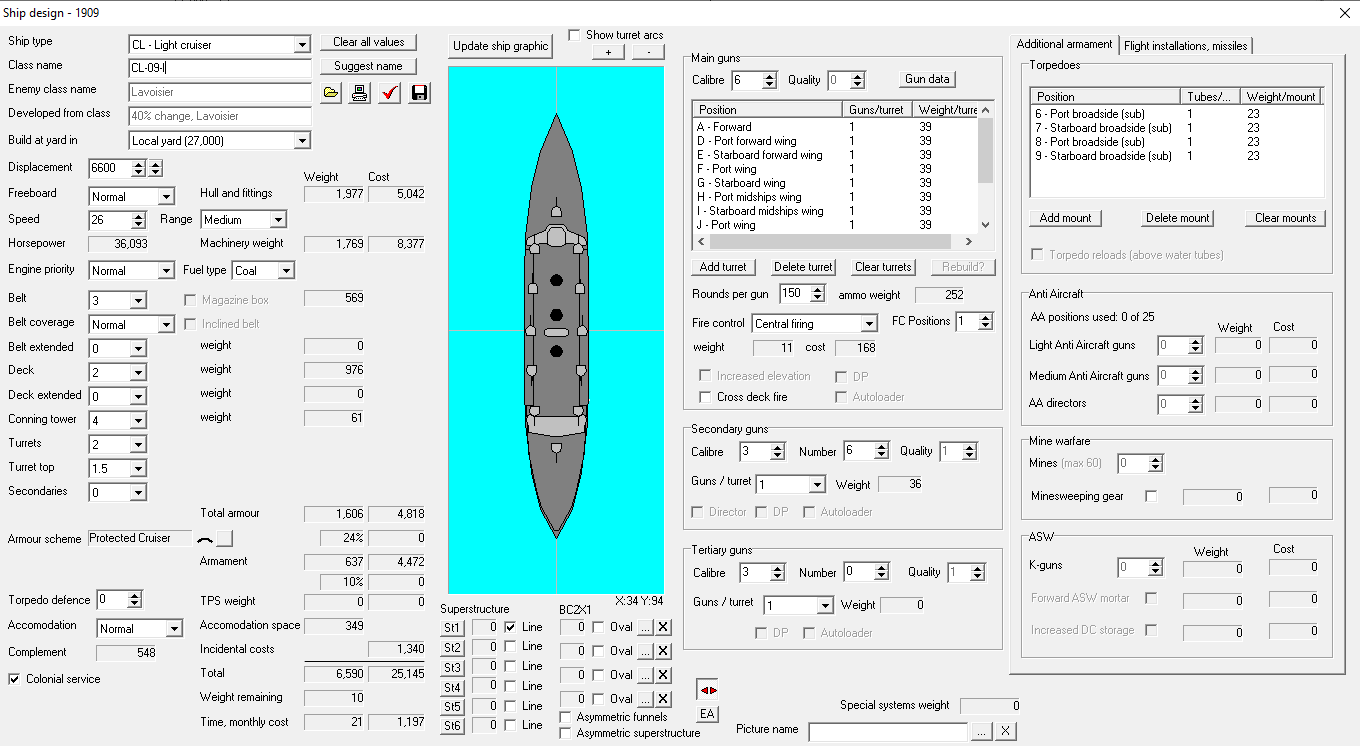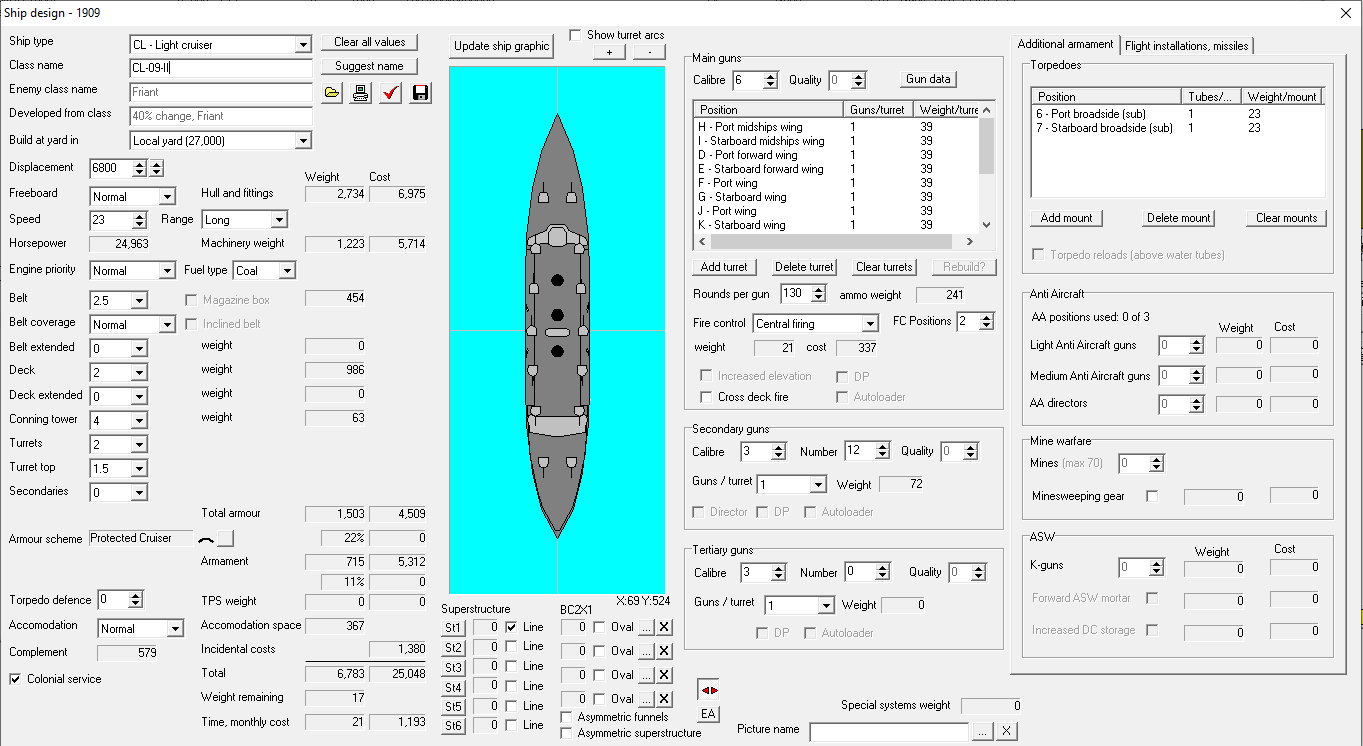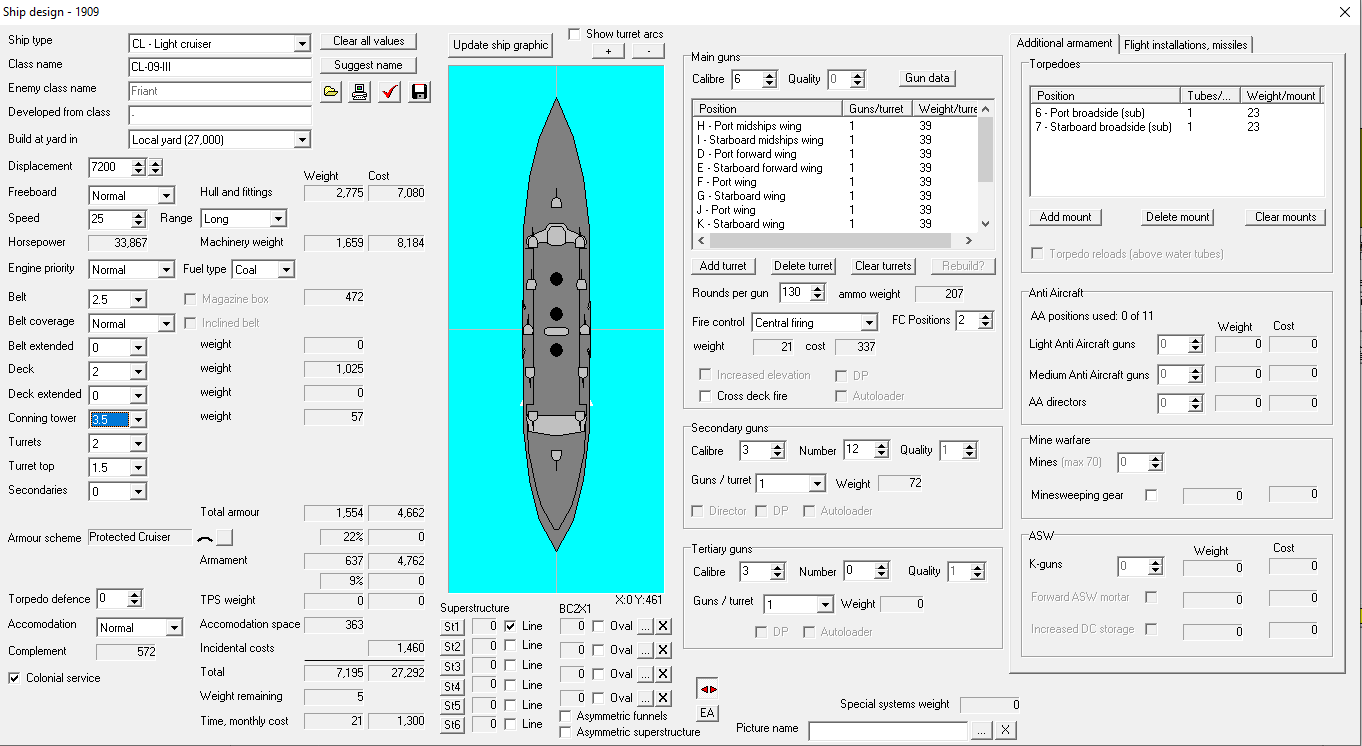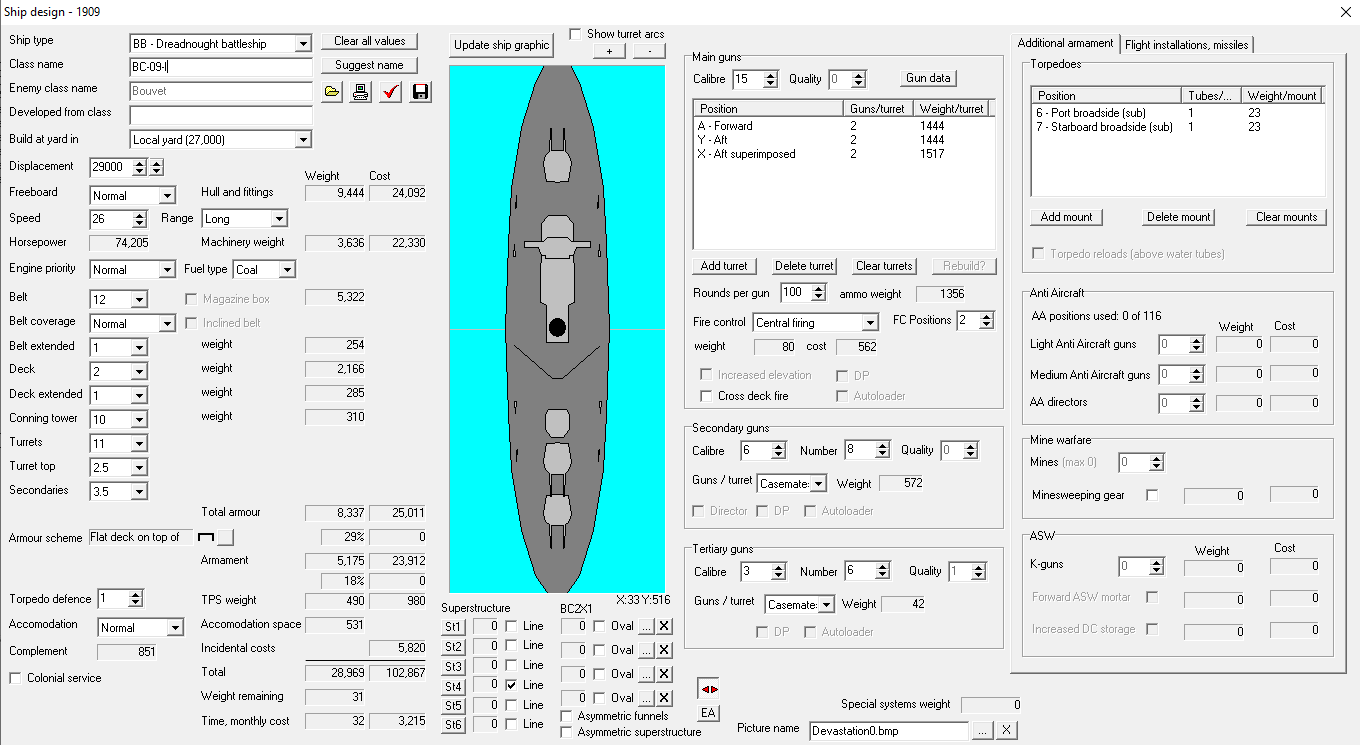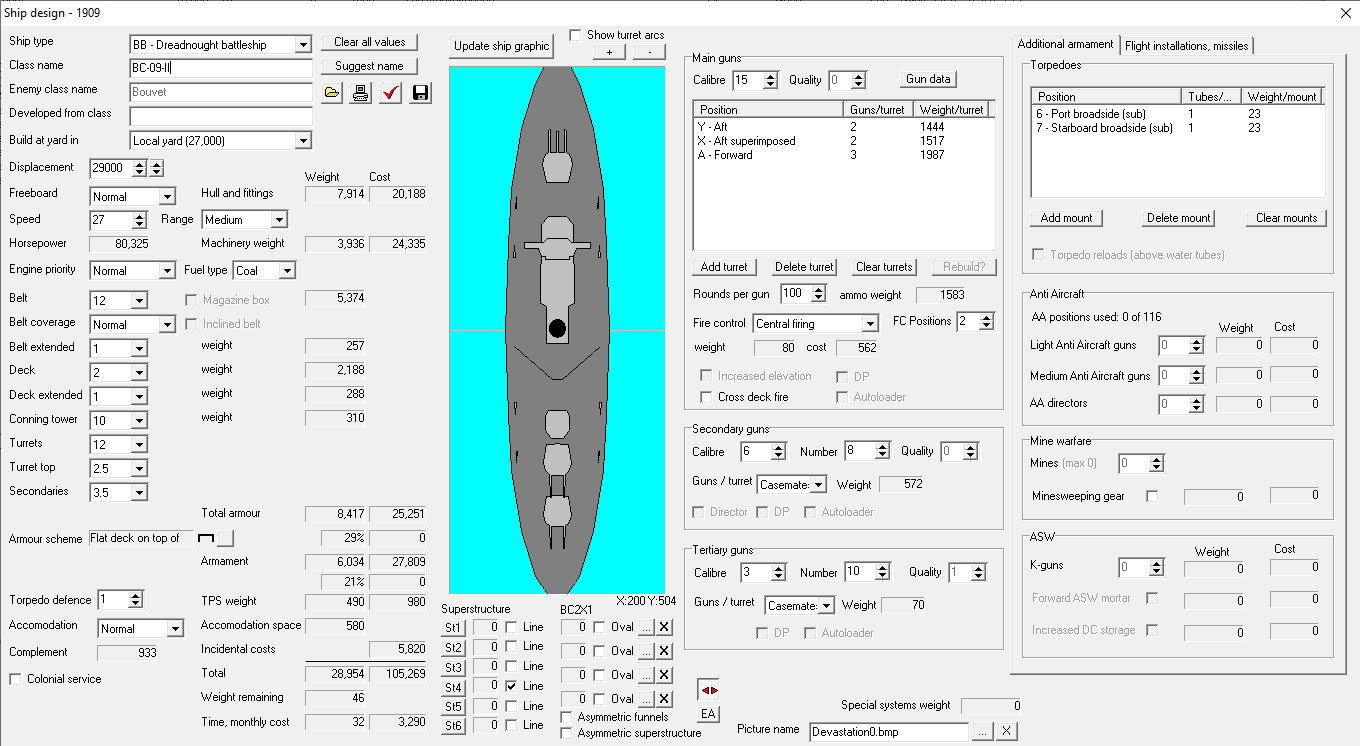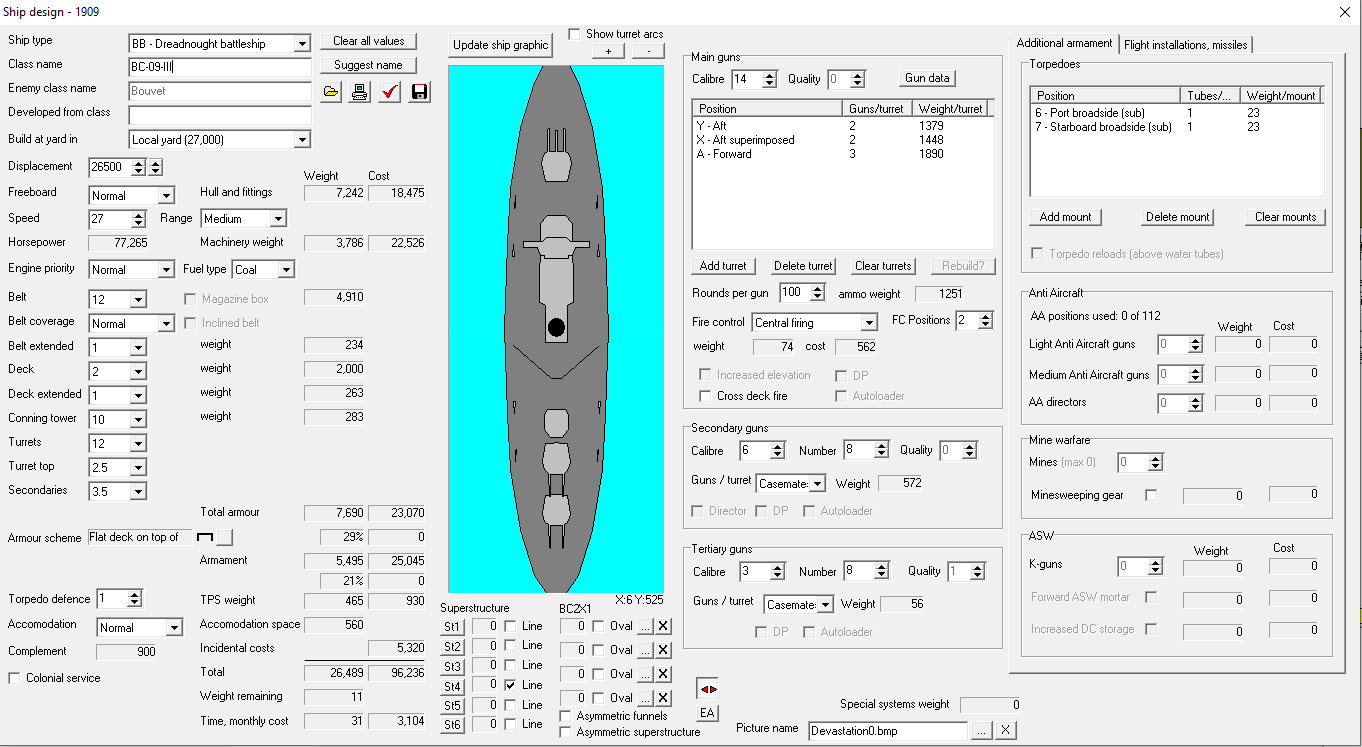 ---
December 1909
Gentlemen,
We are at war again! Italy has perniciously wrested control of Mozambique from the Portuguese, and we have acted in their defense. With the completion of the Devastations, we will have a significant superiority over the Italian fleet when we concentrate in the Mediterranean next month. Despite our limited resources currently in that sea, we managed to secure a victory in our first encounter near Malta, and with the backing of our British allies, we expect to be able to bring this war to a satisfactory conclusion quite quickly. Our largest decision involves Sicily. We are currently positioned to invade that island, but must decide whether it is worth spending the money to do so.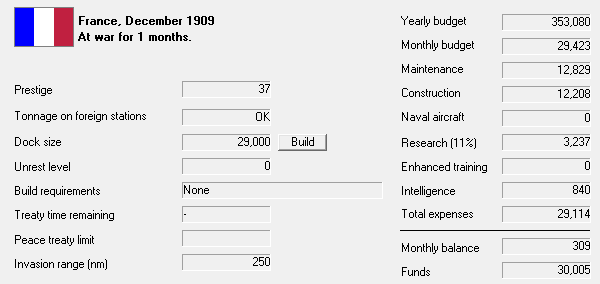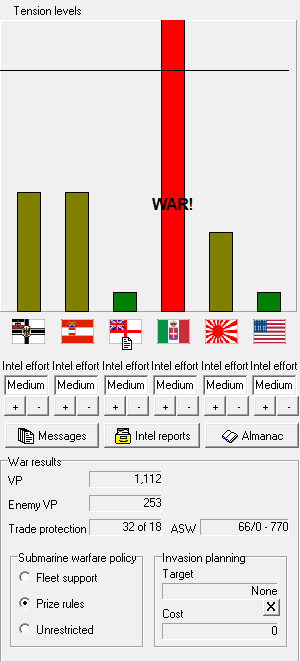 An Editorial from Le Figaro:
France is one again faced with a challenge to her place among the great powers of the world. Italy, ignoring our ultimatum and forgetting the lessons we taught them seven years ago, has moved into Mozambique, and we have been forced to rally to the defense of Portugal's ancient rights. Even during the first clash, with much of our fleet on the Atlantic coast, we have emerged victorious. The unmatched power and speed of our fleet will no doubt allow us to crush Italy's ambitions, and reinforce our place on the world stage. We must stand with our English allies to maintain the stability of the world order against the upstarts of the east.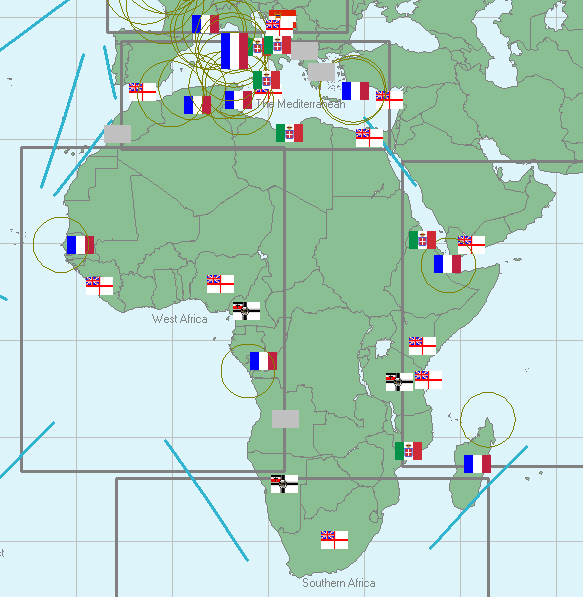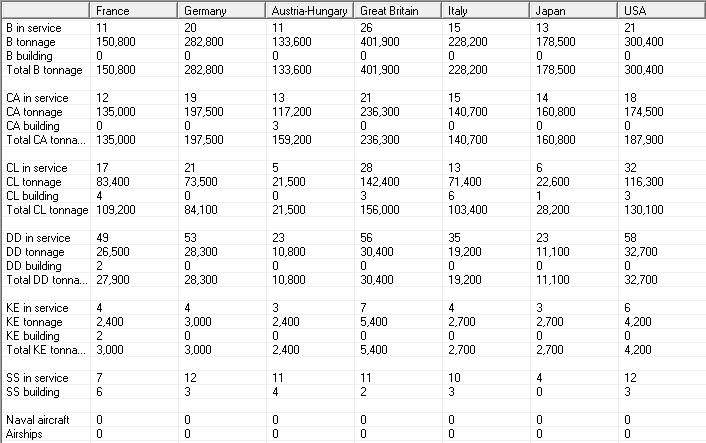 April 1909

CL Forbin finishes working up. Spies steal plans for German BB Nassau. CL Descartes and BBs Bouvet and Caiman laid down. A-H said to have increased naval budget. US has commissioned a DD.
May 1909
New docks completed. 2 KE commissioned. Our spies acquire knowledge of longitudinal framing from Germany, who delivers a sharply-worded protest over our intelligence activities. Breakthrough: 14" gun Quality 1. The UK has stolen AP projectile technology from us, but we let it pass, not wanting to inflame tensions with them now. US commissions a DD. Italy has increased their naval budget.
June 1909

Our spies steal plans for German CL Dresden. Breakthrough: Economizer. Germany has laid down a BC, A-H a CA, the US a BC. Germany and Italy commission BBs, the US a DD.
July 1909
Priority of gun research reduced. DD Fanion commissioned. Breakthrough: Torpedo aiming system (submarine). The American government has reportedly increased naval spending.
August 1909
BBs Brennus and Charles Martel commissioned. UK has commissioned a BB. Italy is said to have increased the naval budget. Design study for CL Du Chayla (close cousin of CL Descartes) begins.
September 1909
Italy occupies Mozambique despite an ultimatum from us, greatly increasing tensions, and a revolt breaks out. CLs Du Chayla and Bugeaud laid down. Germany increases the naval budget. UK lays down 2 CL, commissions 1 BB. US lays down a CL. Construction of 2 SS halted with 2 months left to run, two more laid down.
October 1909
An economic downturn occurs, but we argue against heavy cuts to the navy given the situation with Italy. New research area discover: Lighter than air. Germany lays down a BB, UK a CL, US a BB. UK commissions a BB, Italy a BC. Work begins on DD design Poingnard, a minor upgrade of the Sabretache.
November 1909
The PM expresses concern that our forces in the Med are not enough to deal with Italy. We begin shipping arms to the rebels in Mozambique. BBs Brennus and Martel finish working up. We buy Contra rotating propellers from the British. 2 DD Poignard laid down. Germany and UK lay down BCs, Japan and US commission CLs. Suspended submarine construction resumes. War breaks out with Italy!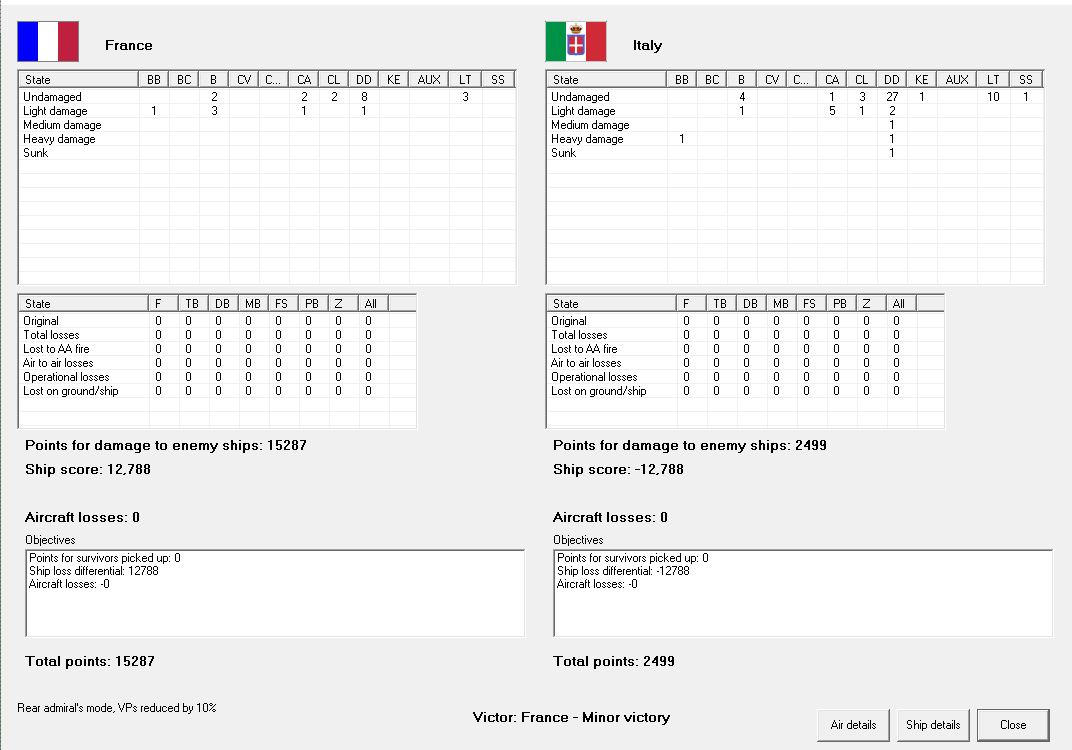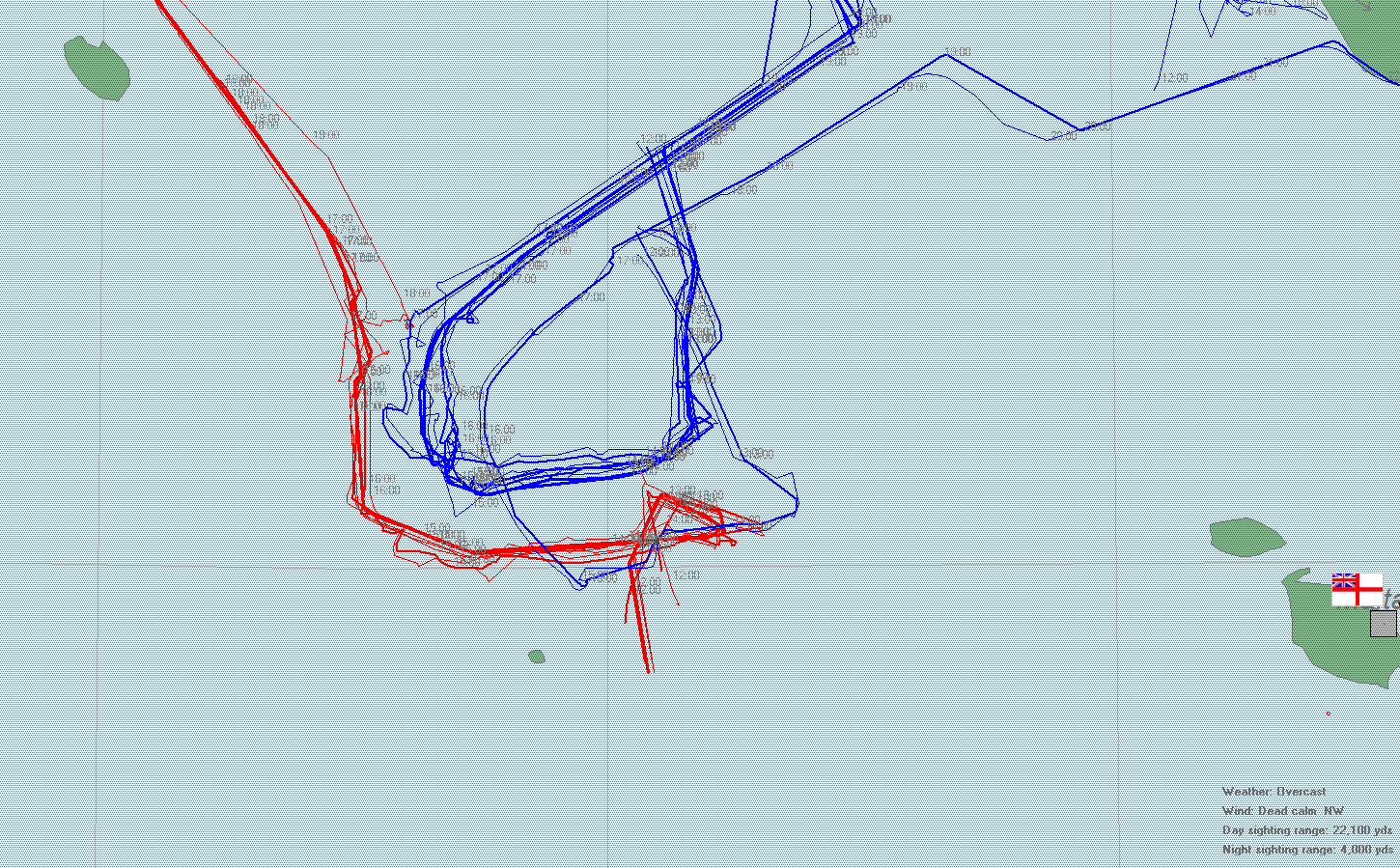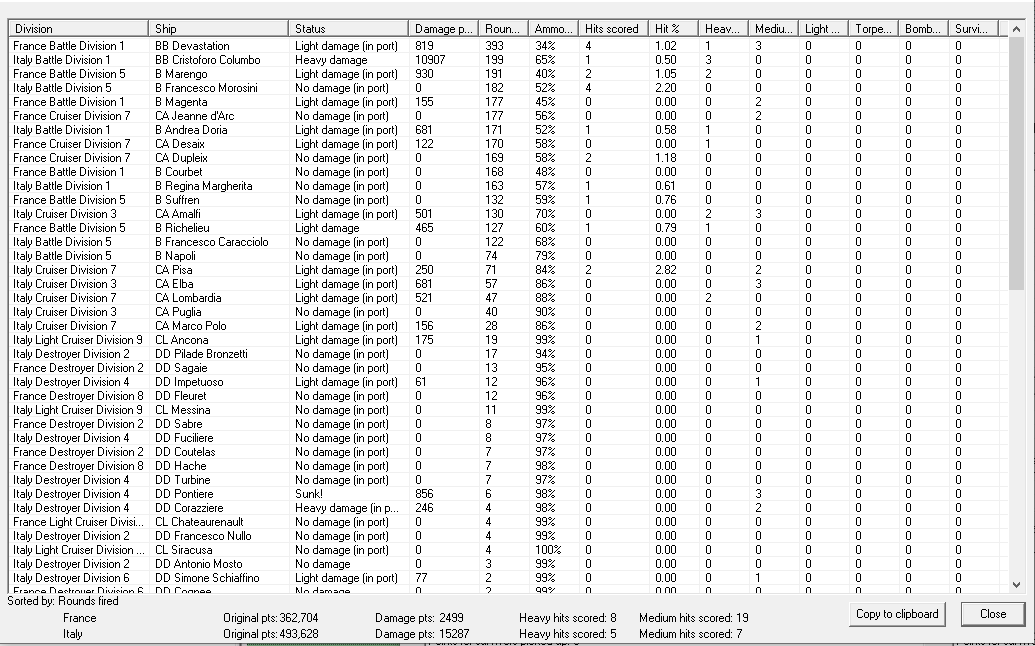 Battleship engagement near Malta. We have BB Devastation and 5 Bs, supported by 3 CAs, CLs and destroyers. We initially encounter 3 Italian CAs, and bring them under fire before the main body of the Italian fleet appears, lead by their lone BB. We try to cross their T, but they chose a broadside engagement near the outer limits of our range. Neither side shoots brilliantly, but we manage to score several hits. Eventually, they break off. We're not too interested in closing the action, as this is considerably less than half our fleet, and we'd like more firepower before we try for a decisive battle. Eventually, dusk falls and we turn away in the face of torpedo attack. The fleet makes for Tunis, the nearest port. Ultimately, the casualties are 1 Italian destroyer sunk, and heavy damage to a few more of their ships. Minor victory, 1112 VP for us, 253 VP for them.