Gentlemen,
We have arrived at a crucial juncture. Our current building programs are about to come to an end, and the past year has been extraordinarily fruitful in terms of setting up our future fleet. Specifically, we have made a deal with the British to guarantee our supply of oil, and our researchers have discovered a number of technologies that will aid future ships.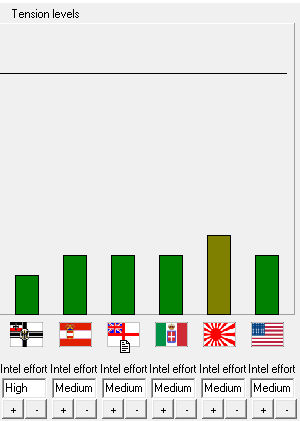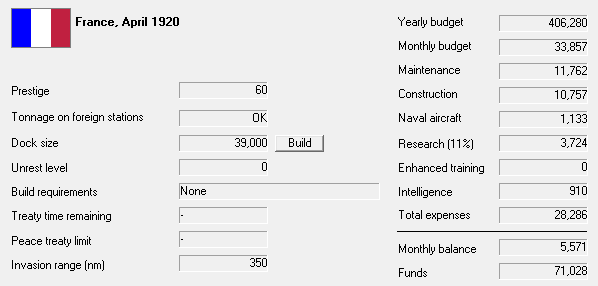 With Ocean just commissioning, and two more battleships about to enter service in the next year, we have many options in terms of what to lay down. The design staff is hard at work producing new sketches for all types, and they will be made available next week.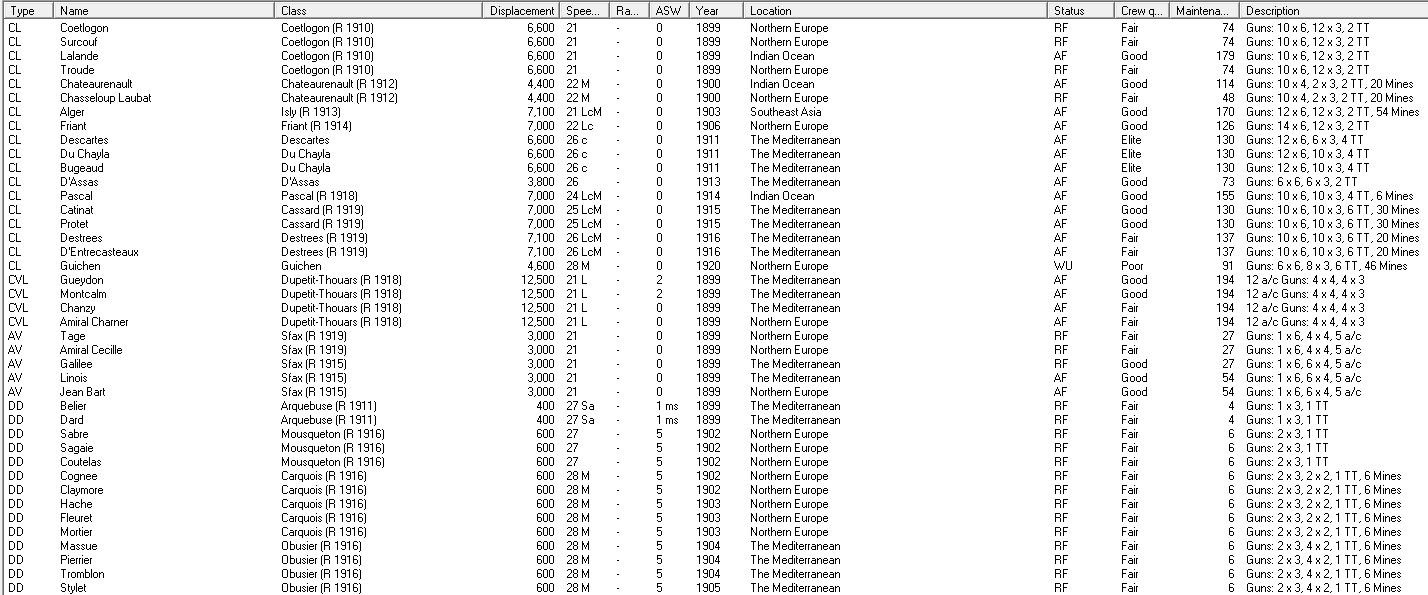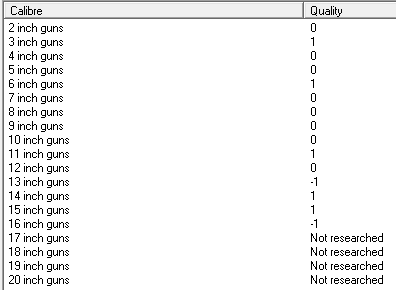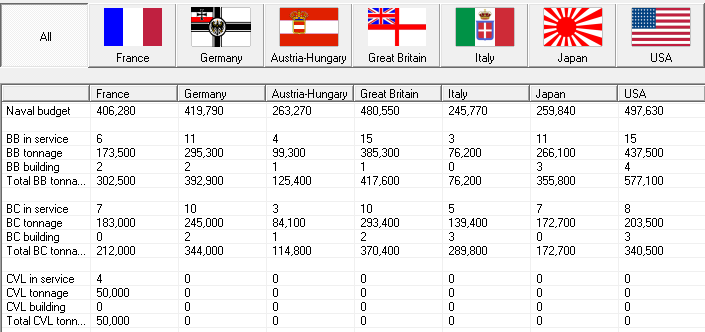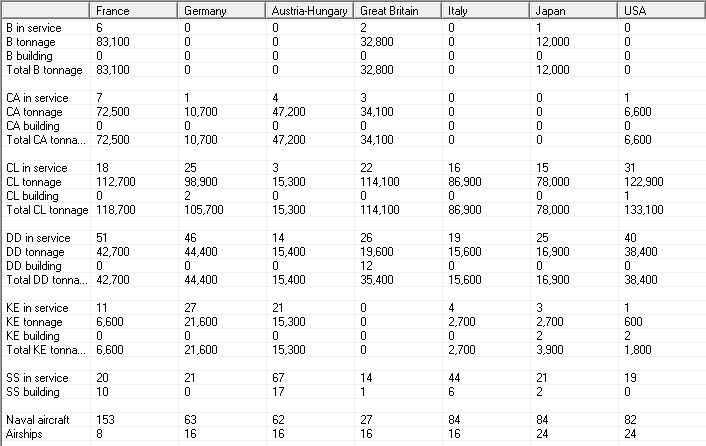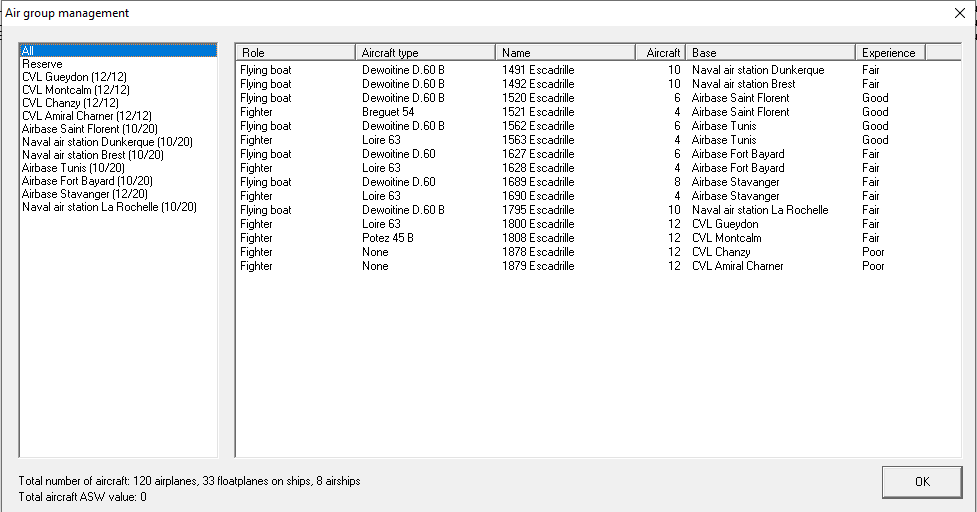 April 1919
2 DTs and 3 Sfaxes begin conversion to aviation ships. We strike a deal with the British to provide us with oil, allowing us to use that for fuel going forward. The remaining Cassards begin their refit, as do the Sabertaches. Breakthrough: Dual purpose mounting. Germany and Italy lay down AVs, AH commissions a KE, UK a BB.
May 1919
Breakthrough: Water wall furnace.
June 1919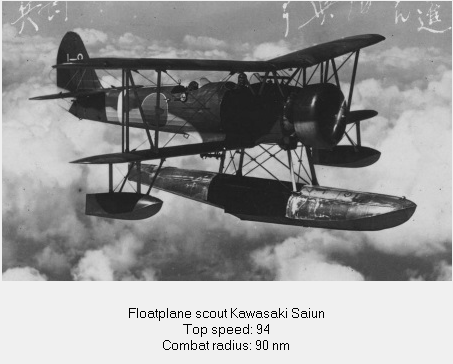 CLs Protet and Catinat and DD Sabertache finish reconstruction. Our spies steal blueprints for US BC Ticonderoga and the Japanese floatplane scout Saiun. Dewoitine develops an improved model of the D.60, which we eagerly put into service. Japan commissions an AV.
July 1919
Poignard class DDs begin their conversion. DD Fanion finishes reconstruction. Breakthrough: TNT warhead. Germany and Japan commission BBs, Japan a KE, UK a CL.
August 1919
Arbalette class DDs begin their conversion. We buy Improved design calculations from the Germans. Breakthrough: Purpose built aircraft carrier. Our new fighter, the Loire 63, enters service. Germany lays down a BB, the US an AV. Germany commissions a CL, UK 2 CL and 1 BB, Italy 1 CL, Japan 1 BB, 1 AV, 1 KE.
September 1919
2 DDs commission and 2 finish their reconstructions. Breakthroughs: Ballistic cap, Improved compressed air supply, ASW mines. Germany lays down a CL, Japan a BB. Germany commissions BB, UK and Italy CLs.
October 1919

All three Devastations begin refit to gain improved elevation, secondary directors, and AA guns. 4 KE commission, 2 DD complete refits. Our spies steal the blueprints to Austrian BC Tirol. Breakthrough: Airship bomb armament. 9" gun (quality 0) researched. AH lays down BC, Japan 2 KE. Germany commissions 1 BB, 1 BC, 1 KE, Italy 1 CL.
November 1919
The Destrees class CLs begin their refits. Breakthrough: HA rangefinder. Germany lays down a BC, US 2 KE, UK commissions 1 BC, 1 AV.
December 1919
Germany lays down 1 BB, 1 AV. AH lays down 1 BB. UK lays down 3 DD. UK commissions 1 BB, 1 BC, Germany and Japan 1 KE each.
January 1920
Private shipbuilding expands max dock size by 500 tons. Both Destrees finish their reconstruction, as do all three battleships. DD Flamberge is commissioned. Breakthrough: Weight saving. UK lays down 3 DD.
February 1920
Lille and both Bouvets begin reconstruction. DD Pertusiane commissions. Breakthroughs: Superimposed turrets on CA, Effective sigint. Germany lays down a BC, UK 1 AV and 3 DD, US 1 AV. Japan commissions 1 BB, US 1 AV and 1 CL.
March 1920
CL Lavoisier begins her refit. CL Guichen and BB Ocean commission. 2 AVs and 2 CVLs join the fleet. AH lays down 1 AV, Germany 3 DD. AH commissions 1 AV.
1920 Sketch designs