Today was traditionally the day when the US acknowledged the Navy, although that practice largely ended in the late 40s. It's also, not coincidentally, the blog's birthday, and today marks four years of writing for me here.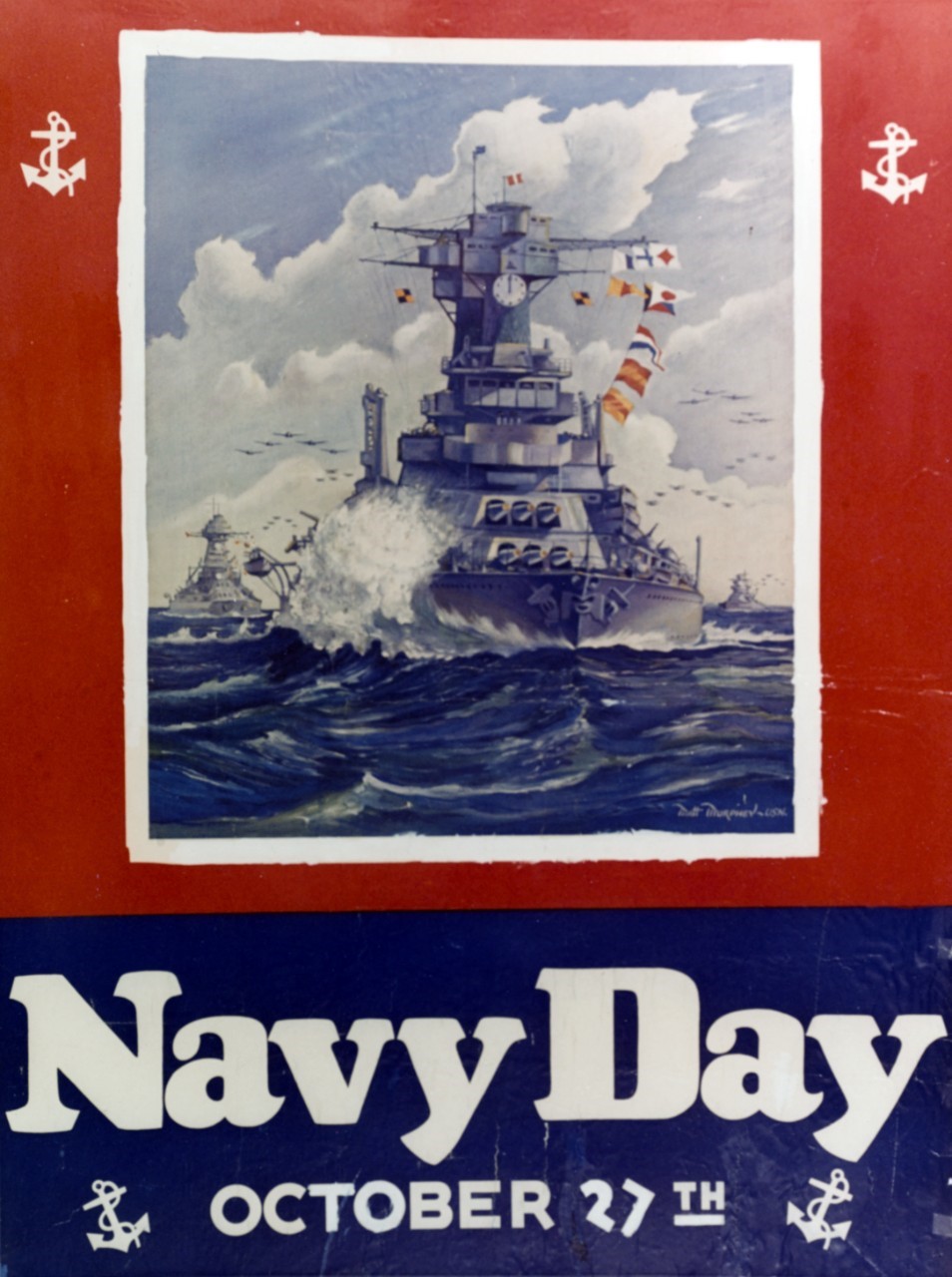 It's been an interesting four years, and I've covered a lot of ground. I'm very happy with what I've created, and with the friends I've made in the comments. Thanks to all of you have followed me through this. Particular thanks this year go to dndnrsn, Rolf Andreassen and ketil for proofreading, Suvorov and Alsadius for contributing, Said Achmiz for hosting and Lord Nelson for putting up with me. And to those who followed me through various museums and ships. Also to the PAO staff at NSWC Carderock, for agreeing to show me around.
I was originally planning to take November off, but after talking to Directrix Gazer, I'm changing things up. Instead, I'm going to drop my posting schedule to once a week on Sundays, plus the open thread. I've found more and more that there are topics I'd like to tackle, but the schedule I have to maintain doesn't really give me the time I need to deal with them. Guest posts, if any, will go on Wednesdays, but I will commit to not filling that slot myself to save my sanity. In practice, I'm still going to have all of November off because of the fruits of the DC trip. So I'll see you all on the 31st, and I'm looking forward to starting year 5.