It's time once again for our regular open thread. Talk about anything you want, even if it's not military/naval related.
I recently discovered Giant Military Cats on twitter. The author photoshops in cats to pictures of military equipment, sometimes to hilarious effect. He recently did his first battleship, and showed great taste in selection of his ship.
Of course, Lord Nelson and I were inspired to get in on the act, and we staged a "giant military cats in real life" with her cat, Dean.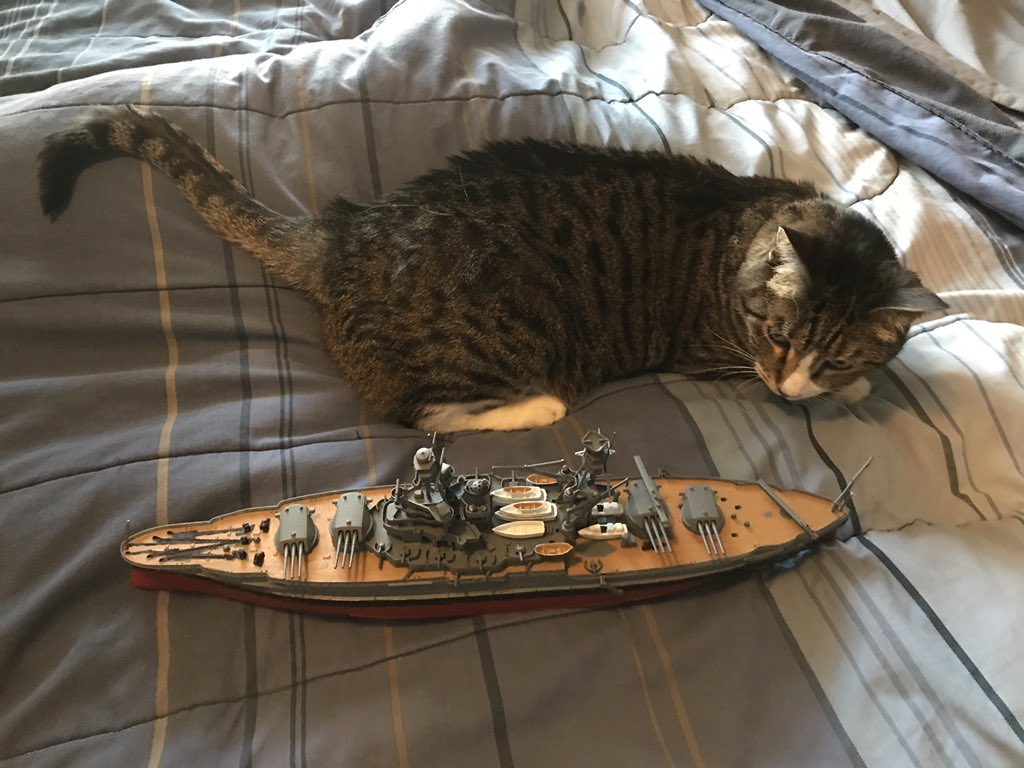 2018 post overhauls are Strike Warfare, Propulsion Parts two, three and four and Late Night Forward Pumproom Test. 2019 overhauls are Neal's first part on delays in commercial aviation, A Brief History of the Cruiser, the North Carolina class, the Spanish-American War Part 2 and German Guided Bombs Part 3.