This is the last part in "So You Want to Build a Modern Navy". I have a bit more in the archives, but it's probably not worth publishing. The following is based on discussions in Aviation Part 2.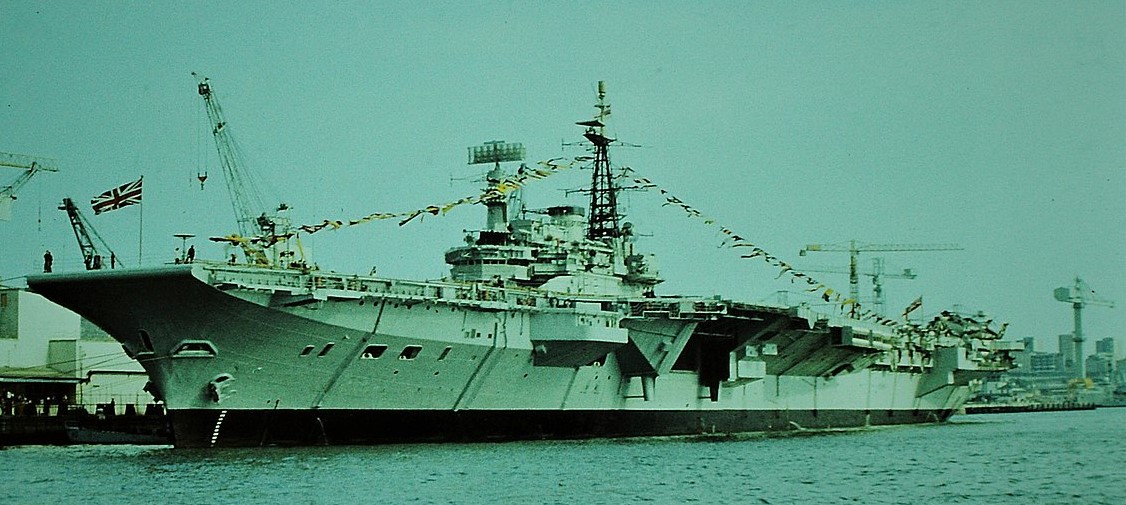 John Schilling: I hadn't thought about my proposal as a recreation of the Light Fleet Carrier, but given the incredible success of the Light Fleet Carrier program over half a century or so, I'll own it. I'm proposing the Light Fleet Carrier of the 21st century; how can you possibly refuse something with that winning track record.
To address your more specific points.
Saab may not have built carrier-based fighters, but they have a great deal of experience building fighters for short, rough, austere field operations. And as you note they have Boeing. And we'll be working with them. The technical risk of Gripen Maritime is low. The market risk is also low, because the Gripen family has a large and proven export base and our variant – even if we are the sole customer – will share probably 90+% of the production line and logistics base. By comparison, the technical risk of our developing our own fourth-generation V/STOL fighter fighter from scratch is going to be Not Low. The market risk is also Not Low. So unless you are certain we can afford a pair of Queen Elizabeths, this is the only low-risk path we have to being able to deploy 21st century aircraft at sea in a crisis.
You can't be confident we can afford a pair of Queen Elizabeths, or anything like them. Steel is cheap, ish, but engineering is hard. Military procurement is also hard, and you cannot simply wave your hand and assert we will not make France's mistakes. France, after all, made those mistakes, and France is not run by fools. But they are subject to the same economic realities as we are, and more importantly the same political and bureaucratic realities. Every democratic nation is (and the non-democratic nations have their own problems). We will face cost overruns on what would be an expensive proposition to begin with.
For that matter, where are you going to build them? Drydocks and shipyards that can handle a 20,000-ton warship are reasonably common; I count eleven in nine nations which have done so successfully in the last twenty years. By 50,000 tons, you're down to four facilities in three nations, none of which really do export sales. Or you're planning on having a commercial shipyard do the work and hoping it has more combat readiness and survivability than a cruise liner. Or you're expecting our parliament to pay for naval shipyard infrastructure that will build maybe three ships every thirty years (and with no potential for export sales). At 30,000 tons, we're probably still in the low risk category for shipbuilding, but it's going to increase rapidly beyond that. So will cost, unless you are making use of otherwise-idle capacity of a shipyard sized for very large warships.
The Royal Navy was able to fly a handful of Buccaneers from the Hermes, but tried and failed to integrate the F-4K, which is probably a closer match to an F-18. The French were able to demonstrate Rafales on the Foch, but AFIK didn't use them operationally. Any plan to operate F-18s, especially F-18Es, from anything much under 50,000 tons is going to be at least medium risk.
From the deck area and logistic footprint, we should be able to fit three Gripens in the space of two F-18s. That's a wash in terms of net payload delivery and a clear win in operational flexibility. Plus, the Gripen NG has a better strike radius even before you consider tankers.
This has given me an excuse to go break out my old aircraft-design textbooks and do a preliminary design for a twin-turboprop common support aircraft, aka Mini-Viking. 18,000 kg MTOW with a modular 3,000 kg payload capacity, 2000nm range at 300 kts or 9 hours endurance at 200 knots. Should work just fine on a 30,000 ton carrier, should be able to carry something like the Erieye radar in an AEW variant. Or a Growler's worth of EW gear, or a Viking's worth of surveillance and ordnance, and the tanker variant can transfer 4000 kg of fuel at 600 nm. Which is enough to boost the strike radius of a pair of Gripens by more than 50%. This also should be a low development risk, especially compared to a V/STOL fighter, and the export market won't be limited to just carrier operators.
The export potential for the Light Fleet Carrier 21 is not guaranteed, but consider its namesake. By comparison, the only export sales for anything over 30,000 tons have been cold-war surplus Russian salvage. A carrier program for a nation like ours is going to be expensive, perhaps prohibitively so (see e.g. France). Anything that offers the possibility of cost-sharing with foreign partners needs to be considered very closely.
Light Fleet Carrier 21 combines low cost and technical risk for the ship with low cost and technical risk for the air wing, doesn't require us to deal with the USA's perverse export laws, and is the only certain way to operate modern combat aircraft at sea for a nation that isn't richer than France or the UK. And even the UK isn't entirely happy with the price they are paying for that capability. They were, however, more than pleased with the results of the original Light Fleet Carrier, and my vote is for following in their footsteps.
Bean: That's an attractive campaign speech, but I see a couple of problems. First, I think you fundamentally misunderstand the conditions that lead to the success of the Light Fleets. I see two big problems: markets and cost. WWII radically changed the nature of naval power, which meant that navies were scrambling for carriers. The Light Fleets were what was available at the time. The US did hand out three of its CVLs to France and Spain. I'd assume the UK was more generous because of its postwar economic problems. Today, everyone has settled into a set of choices for the current environment. They may not have the budget or the manpower to take on a new carrier or three. It may not fit their doctrine or strategic choices.
On the cost front, I believe all of the Light Fleets that were exported were sold at a net loss, which makes exporting a lot easier. The Colossus class were built using war funds, and after the war, when Britain needed hard currency, selling them for however much they could get made a lot of sense. The Majestics weren't complete by the end of the war, but the last was launched in September of 45, so a lot of the work was already done and paid for before the Australians, Canadians, and Indians got involved. We'd have to sell at a profit for this to make any sense. And for a big project like a carrier, it's really hard to compete with the domestic jobs lobby. We might be able to sell the design and let them build locally, but even that's hard to do, and we'd need to show a major cost advantage.
I'm of several minds on aircraft selection. On one hand, the navalized Gripen does look to be a good compromise, light and easy to operate, but with relatively low risk. On the other hand, we have to sell both the carrier and the airplane. Brazil is the only country that flies the Gripen that might realistically want a carrier, although I agree that they're at the top of the list of possible partners. If we design for Super Hornets and Rafales, even if we go with the Gripen ourselves, we open up a lot of options. France, India, and Australia in particular operate one or the other of those planes, and it would make it a lot easier to sell to them.
On the other hand, if we go for the Expeditionary Fighter, we only have to sell the plane. The target markets already have their own ships, and we're offering them an upgraded capability. I think the case for CATOBAR is strong enough we don't want to go that way, but I think that it's got better export prospects than Light Fleet 21 and Sea Gripen.
As for not having the same problems France did on the Charles de Gaulle, that's not impossible. We don't yet have a huge parasitic organism attached to our procurement process, which makes working efficiently feasible. Note that when western militaries can protect programs from said organism, they're very effective. The B-21 is a good example.
You make a good point on size and building facilities, although we might be able to get around that. I'm thinking that our best option might be to partner with France on this, actually. They're still interested in more carriers, and have the facilities to build them. And they're by far the most export-focused of the major powers. If we offer to split the development costs on a conventional CDG/QE class carrier, they might bite. If they won't, India has been making noises about going to CATOBAR. In either case, we'd need to make it big enough to fly Rafales, and I expect we'd end up flying them too if we do a deal with France.
Hermes was retired as a CATOBAR ship just about the time that the Phantoms entered service. I've checked several books, and wasn't able to get a clear answer on why Hermes was transitioned to a commando carrier, but none of the mentioned the problems with the Phantom that wiki talks about. A refit would have been needed, but that was well-known. In Fighters Over the Fleet, Friedman goes into some detail on the Phantom performance off Hermes. It did impose some tradeoffs, for instance in CAP endurance, but it was only serious in the tropics in a dead calm.
I'm not certain that Light Fleet 21 is a bad idea by any means. If it turns out that we can't get a partner who wants a bigger carrier, it's probably the way to go. But I'm less certain of the export prospects of a smaller design with a nearly unique aircraft than you are.