Bean: I figured I'd start my time today by picking up where we left off last time. Does anyone have any more questions?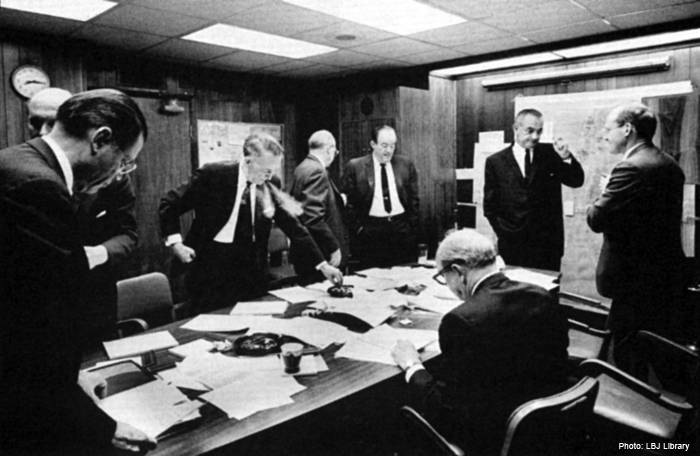 Johnathan Wallis: If we are worried about future confrontation with China, we may want to look at how costly we could make hostilities against us. I'm thinking short of hot war, here, more in the range up to a naval embargo. With the future of U.S. influence uncertain, are we preparing to be potentially isolated from them?
Bean: That's a good point, and a risk we should definitely investigate. I don't think it's one we should build our fleet around, though we can probably get an effective defense at relatively little cost. Added to a future agenda.
Andrew Hunter: A brand new country with a new history is an excellent time to break with historical baggage, as you've alluded to already. How certain are you that the local optimum of possible ship classes is close to a global optimum? I'm not necessarily arguing for small boats or in fact any particular radical new class of classes (the type theorist in me says "kind".) But to what extent is it worth in our unique scenario pursuing unique ship styles--drone carriers, or small submarines, or Russian style hybrid helicopter carrier/cruisers, or armore surface combatants, or whatever? Both in general (should we try to do something unique, or stick entirely to known ship classes) and in particular (are there any specific experiments you'd like to try?)
Bean: There are good reasons for most of the typical classes of ships you see today. I plan to explore these in more detail in the future, but in broad terms, when you take the equipment necessary for a given mission and wrap it in enough support systems to be truly useful, you get a ship that looks a lot like the ones bought by major naval powers today. That said, there is potential leverage for us in incorporating more unmanned vehicles, so long as we keep in mind the massive communications challenges those pose. Again, something we'll have to discuss at greater length later on.
Andrew Hunter: to what extent do you care about building up local shipyard capacity, and especially design knowledge? Independence gives us a lot more flexibility and ties us much more loosely to any diplomatic connection, and avoids issues like being caught in the F-35 disaster. (As a general example: I am mostly expecting you to not propose fixed wing aviation, but supposing we did, it would suck if we couldn't fill out an air wing because of domestic problems in the US.) On the other hand, it's potentially hideously expensive, and requires quite a lot of work (and time) compared to buying old German corvettes or even licensing their design. China and India both imported many of their early ships; do you think it paid off for them? Am I wrong for thinking that a reasonably first-world country should pay the necessary price to have local design and build?
Bean: I'm not entirely sure on this one, to be quite honest. It's impossible for any nation to be entirely independent of foreign sources in defense procurement, even the US. But it's a lot easier for politicians to grandstand against delivery of a complete warship than against a few containers of electronics, and it's also somewhat easier to find alternative suppliers for those electronics. Our first generation of high-end ships will definitely have to come from overseas, because of time and expertise constraints. We'll need to create an in-house design capability, and at least low-end shipbuilding as well, OPVs and the like. Large ships will make sense to build overseas for the foreseeable future, although I'm not so sure about destroyer/frigate class vessels in the medium term. A few years ago, buying from the British would have been a good idea, but the major programs we're interested in are over or winding down, and probably can't take extra orders. But they're also desperate for money, so we might be able to get a good deal on the Type 26s. Dealing with the US is probably more trouble than it's worth. That still leaves options in Europe and the Far East, although if we do go for fixed-wing aviation, and I think that's an option we should explore, finding someone to build carriers will be tricky. Maybe we can pick up America and Tripoli cheap, although there would be fairly serious limitations if we tried to use them as carriers. We do have options other than the F-35, provided we use STOBAR instead of STOVL. With modern aircraft, that's a serious option.
Le Maistre Chat: I think you misunderstand me [with respect to ASW frigates off Somalia]. I never said anything about building ASW-specialized frigates to protect our shipping. That's a multi-role design, and if anything the first temptation would be to specialize against pirates and kamikaze speedboats! Those are bigger threats in what we call peacetime than hostile submarines.
Bean: Ah. I'm not entirely sure what a ship specialized to fight that would look like. An OPV with a good flight deck, I guess. In any case, it's not a real warship. But they'll be the ones patrolling our coast, not the ones sent to Somalia.
Le Maistre Chat: OK, so a carrier strike group can scare a small Third World country that the bloated US Navy isn't authorized to scare, letting us build independent diplomatic influence. Then we need to discuss the tax revenue vs. capability trade-offs for one of those ships and its support. Could we get a Wasp for $1.5 billion, or is the US military-industrial complex such a dumpster fire that that's not an option? How vulnerable, really, is a carrier strike group to kamikaze speedboats? The fact that USN wargame referees had to ban some of "Red's" tactics with these to make the exercises "balanced" for Blue is really disturbing.
Bean: "Kamikaze speedboats" would classically mean the threat of the kind used against Cole in 2000. That's not a trivial threat, but it's definitely manageable. The USN at least is very careful about that. There are machine guns and light cannons manned any time the ship is moving about in confined waters, and patrols are in place near any Navy anchorage.
But I think you're talking more about the "threat" that was "revealed" in Millennium Challenge 2002. Unfortunately, the media reporting on that is terrible even by the usual standards of the US media. I'm not totally certain what happened there, but in no case does it look like small boats were an actual threat. They're terrible weapons platforms. Small boats don't have space for the combat systems so necessary to modern naval warfare, and are terribly vulnerable to helicopters, because they can't carry even a mediocre air-defense system.
Le Maistre Chat: How many billions would we have to budget for an amphib that's a submarine and launches snorkeling Amphibious Assault Vehicles, only having to surface to launch F35s and helicopters or Ospreys?
Bean: Unfortunately, I can't answer your question due to a rash of brown pants in the Naval Accounting Department. Such a thing isn't really practical. Because a submarine has to have the density of water, it's not very good at carrying volume-intensive cargo like troops or airplanes.
aethelfrith: Do you intend to address naval capacity other than warships? You mentioned carriers, SSBNs, and surface combatants. Are we going to address naval aviation, marines, ISR assets, logistics vessels, or shore facilities?
Bean: Absolutely. I'm well aware of the importance of those things, but they're support functions, and will flow out of our warship decisions, more or less.
aethelfrith: In your description of strategic goals, I didn't see any mention of A2/AD. Now, I hate buzzwords at least as much as the next guy, but the concept is high enough profile I was a little surprised you didn't at least give a passing mention to why you don't think it important. Do you consider A2/AD a subset of sea control/power projection? Will you address it later?
Bean: I consider A2/AD to be a modern buzzword for Sea Denial. "There is nothing new under the sun." What the writer of Ecclesiastes didn't mention is that military thinkers compensate for this by inventing new buzzwords to make their ideas sound new.
Anyway, we'll have to pick this up next time.