We've discussed naval aviation for our hypothetical navy quite extensively, but the discussion isn't over. Here's the third installment.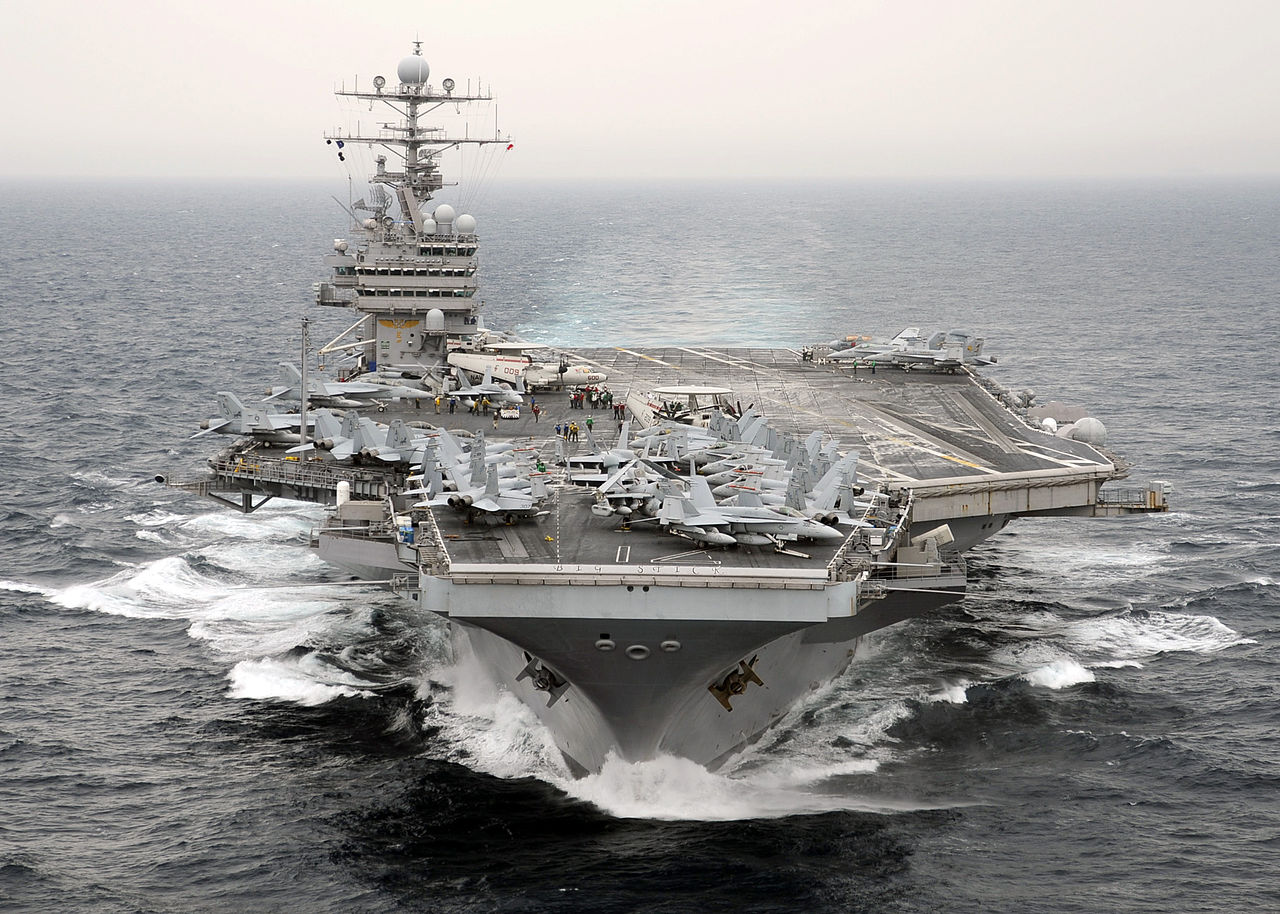 Davy Jones: Even if we created our own STOVL fighter, would we still want a CATOBAR or STOBAR system? We'd still need to get some other planes in the air, wouldn't we?
Bean: No. To some extent, STOVL can be thought of as moving the cost from the carrier to the planes for a given level of capability. Flying STOVL planes off of a CATOBAR carrier gives us the worst of both worlds. We'd have to go for helicopter AWACS, and it denies us the opportunity for other fixed-wing support aircraft. I'm not sure we need fixed-wing ASW, but it would be nice to have a tanker. Maybe a drone, maybe manned. I don't think John's idea is such a bad one, although I want a carrier big enough we don't need to go for it.
Davy Jones: If we partner with Boeing or Northrop early on, then we could probably get access to some of their systems to develop our fighter more easily and we'd get easier access to the US market from the beginning of the project!
Bean: Maybe. The big issue is that the US has lots and lots of interesting laws about export of any information that's vaguely defense-related. Anyone else who has sat through ITAR training knows what I mean. Boeing and Northrop are also unlikely to help us as partners using their own money, so we're paying for their services upfront. I'd want to have sold the idea to someone in the US before bringing them in.
Alexander: I think we should try to stay away from developing a new aircraft if at all possible. Fighter development seems like a nightmare and I was envisaging a rush to go from virtually nothing to a serious navy, hence the desire to stick with proven technology. You seem to share the desire for off the shelf hardware with the expeditionary fighter concept, but I really want to stick with an off the shelf aircraft. Obviously CATOBAR gives the greatest capability here, and leaves us with a choice of aircraft, where as STOBAR seems like a poor compromise and STOVL leaves us dependent on the F-35B if we don't produce our own fighter. The US is selling the F-35 to a lot of people, but I don't know how they'd feel about that sort of technology transfer to a brand new nation, even if we're pretty friendly.
Developing a new fighter, or even a new carrier seems risky, counting on foreign sales could be a gamble, and as a new country with a new navy I don't want to be too ambitious.
Bean: All good points. I'm starting to rethink the desire for the Expeditionary Fighter. It would either be a huge success or a huge flop, and my estimation of the probability of the latter has been rising as I've thought it over more. I'm not sure we can afford the F-35, and I'd rather go CATOBAR if at all possible.
Alexander: The jump in capability from a smaller carrier like Juan Carlos to a Gerald Ford is huge, but (as John points out) we don't want to put too much of our budget into one or two huge ships focused on one (important) role. I'm not sure how many carriers we need, probably two to four, but if we end up sacrificing our ability to make a serious amphibious landing, escort our fleet, or get into the SSN business, we might end up wishing we'd compromised on this capability.
Bean: Also a very valid point. I'm certainly not laser-focused on the carriers, and I'm going to present on the surface fleet very soon.
Alexander: I think we could well find that the sort of states we might want to bully with threats of air strikes may well end up acquiring some quite serious anti-aircraft defenses over the lifetime of our aircraft, and I think it's important that they at least believe we'd be confident enough to fly whatever we buy over their heads, or we might be better off just sticking with a lot of VLS cells.
Alexander: Options in tonnage order - Juan Carlos class < America class with Ski Jump < CATOBAR Queen Elizabeth. Preferentially we'd fly the F-35, version as appropriate. I don't like the idea of having a high end and a low end carrier fighter - we'd end up with two smaller fleets, making training and maintenance a hassle. Especially if we were designing our own fighter, I'd prefer to spread the development costs over as many units as possible and take the capability hit. As back up, go for Rafale or Super Hornet with CATOBAR QEs.
Bean: Juan Carlos and America are both amphibs with some minimal strike capability. America, for instance, has about two strikes worth of magazine space if you fill her up with F-35s. We're definitely not going with a split fleet. That would be the definition of insanity with the size of our force. I'm a Super Hornet fan myself. We can get them right now, they do everything we'll need, and they won't break the bank. The F-35C isn't going to be around for a while anyway.
Alexander: On this subject, especially if we go with CATOBAR, we might as well just buy the same jet to operate from land too, at which point I think admitting that what we would then have was a naval air service, and should be under naval command, would be the obvious choice. Let's not skimp on the air arm though, even if John's idea of a Viking successor doesn't work out, buying some land based maritime patrol aircraft and maybe tankers to support them, would make protecting our coasts much easier. That kind of ties in with what I was saying earlier about the coastguard actually. The same aircraft that could be locating mariners in distress or smugglers could also shadow foreign warships or hunt submarines. Having one set of planes to drop life rafts and another to drop torpedoes probably doesn't make sense.
Bean: I'm definitely in favor of a single navy-dominated air force. There's no reason at all to buy a separate plane for land-based use.
I'm well aware of the need for maritime patrol aircraft, and I might be tempted to buy P-8s even if we do develop the Viking successor. It's pretty much the only game in town so far as western MPAs are concerned, and everything I know about the project says that it's a very good airplane. 737NGs are everywhere, so running the airframe is cheap and easy, and it's a lot bigger than John's plane, which means room to grow and put new things on it. And higher speed means you can search more territory.
But I'm not at all sure that the apparent commonality between dropping rafts and dropping torpedoes really exists. It helps if the plane that's dropping torpedoes is one designed for 7 cycles a day for 20 years, but even then, the tasks are rather different. Dropping torpedoes is something that's difficult and done infrequently, often far away from home. Dropping rafts is easy, done every day, and always in the same place. And it seems like the sort of thing you could do with a much smaller airplane.
This discussion was continued later.