A modern aircraft has a wide variety of weapons for destroying ground targets. Everything from simple iron bombs and JDAMs for lightly-defended targets to ARMs and decoys to let them defeat heavy air defenses. But for a few very important targets, the defenses are too heavy for manned aircraft for the aircraft to even attempt to penetrate them. These are dealt with by standoff cruise missiles, weapons with ranges in the hundreds of miles, the most effective but also most expensive of aerial weapons.
The idea of a cruise missile dates back to 1916, when the first practical autopilots were developed and quickly mated to an unmanned airframe loaded with explosives. Inadequate accuracy doomed many early attempts, all of which were launched from the ground. This was also the launching platform for the first operational cruise missile, the German V-1 flying bomb. The V-1 was only moderately effective, as its simple autopilot meant that it was lucky to get within 5 miles of the target point. In an attempt to rectify this, a piloted, air-launched version was developed,1 but never saw operational service. The Germans did develop a method to air-launch a standard V-1 from an He 111 bomber, and although it was not particularly effective, over 10% of V-1s fired at London were launched in this manner.
All of these systems worked on the principle of flying a specific course at a specific speed for a certain amount of time, which at least sort of works for flying from a known location to a given target. But an aircraft can't use pre-surveyed launch locations, and will add its own navigational inaccuracy to the missile's inherent error, taking the CEP2 from "probably a waste" to "downright ridiculous, even with a nuclear warhead."3 It wasn't until the late 50s that inertial navigation systems became good enough to allow long-range unmanned cruise missiles, and the US was quick to employ the technology on a new weapon for the B-52, the AGM-28 Hound Dog. The Hound Dog was designed to attack Soviet fighter bases and SAM sites, with its range of over 750 miles and speed of Mach 2 allowing the B-52s to hit targets long before they arrived, while the CEP of 2 miles was plenty given the power of the W28 nuclear warhead. The biggest drawback to Hound Dog was its size, which limited each B-52 to only a single missile under each wing. Hound Dog entered service in 1960 and remained a part of the B-52's arsenal for a decade and a half before being replaced in the anti-defense role by the AGM-69 Short-Range Attack Missile (SRAM), a miniature ballistic missile.
SRAM was much smaller, allowing each B-52 to carry 20 weapons, but wasn't really a standoff missile, as it was limited to only about 110 miles. This put the B-52 deep in the heart of enemy defenses, and something better was needed that would combine the numbers of the SRAM with the standoff of Hound Dog. It came in the form of the AGM-86 Air-Launched Cruise Missile (ALCM).4 ALCM, which entered service in 1982, had begun life as a program known as SCAD, Supersonic Cruise Armed Decoy, before the decoy features were deleted to save cost. Each missile weighed only 3,100 lbs (less than a third of Hound Dog) and could carry its W80 nuclear warhead about 1,500 nm with considerably better accuracy than any previous long-range cruise missile. This relied on a technology known as TERCOM, which compared the terrain below the missile to maps stored in the guidance system's memory. The same system gave ALCM knowledge of the terrain ahead of it, enabling it to fly very low and making the missile difficult to shoot down, despite it being subsonic. Best of all, a B-52 could carry 20 missiles, and no longer had to venture into the heart of the Soviet air defense network.
The improved electronics of the mid-80s opened up another possibility for ALCM. Previous cruise missiles had relied on nuclear warheads to compensate for CEPs of a mile or more, but the development of GPS raised the possibility of a cruise missile that was accurate enough for a conventional warhead to be useful.5 The Air Force quickly produced the AGM-86C CALCM,6 35 of which were used against Iraq during Desert Storm. At the time, the missiles were secret, and it wasn't for another year that the missions themselves were acknowledged to the public.7
While CALCM was a useful weapon, it had several drawbacks. It was developed just before stealth technology became available, giving it a rather large radar signature,8 and it was a large missile, which meant that only the B-52 could carry it.9 The Air Force and Navy decided that they both wanted a standoff cruise missile that could be carried by tactical aircraft, and roped the Army into the program with the promise of a ground-launched version of what became known as the AGM-137 TSSAM (Tri-Service Standoff Attack Missile). Unfortunately, TSSAM suffered from serious developmental problems, and was cancelled in 1994.
Despite the problems with TSSAM, the appeal of a cruise missile was still strong, and a year later the USAF and USN kicked the Army out and began work on a new missile, the Joint Air-to-Surface Standoff Missile (JASSM). Lockheed Martin won the competition with their AGM-158 in 1998, and flight tests began the next year. Unfortunately, operational testing revealed a number of problems, and the program spent the next decade on the brink of cancellation. The Navy withdrew in 2005, preferring JSOW and SLAM-ER, but the USAF soldiered on, and the missile finally entered service in 2009. Each JASSM weighs about 2,250 lb and can carry a 1,000 lb penetrating warhead about 230 miles. The GPS/inertial navigation is supplemented by an imaging infrared (IIR) seeker that provides terminal homing for improved accuracy, particularly if GPS is being jammed.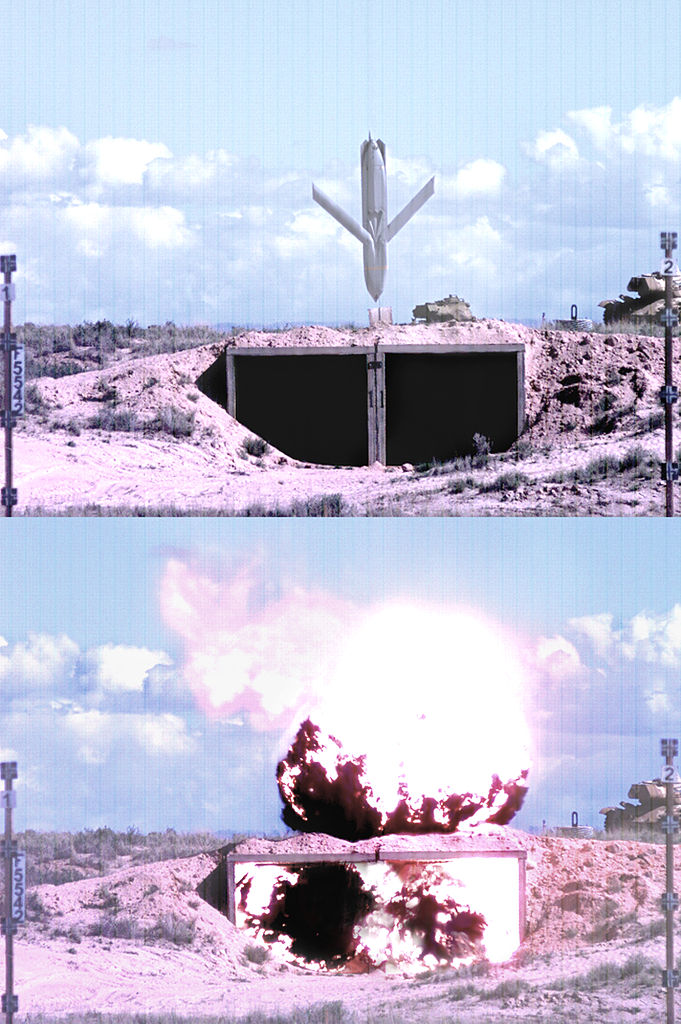 The biggest problem with the original AGM-158A JASSM was that a range of 230 miles doesn't really give enough standoff in the face of modern air defenses, particularly if the missile is routed to avoid the worst of enemy defenses instead of flying straight towards the target. Lockheed answered this with the AGM-158B JASSM-ER,10 which uses a more efficient engine and extra fuel crammed into the airframe to almost triple its range without increasing the overall size relative to the AGM-158A, as well as a new datalink to give in-flight retargeting. Lockheed continues to improve JASSM, although proposals for an AGM-158D with a new wing appear to have fallen victim to budget cuts.11
In service, JASSM has proved to be a very successful weapon, first seeing action during the April 2018 strikes against Syrian chemical weapons sites. While the price tag of $850,000 for the AGM-158A and $1.3 million for the AGM-158B isn't exactly cheap, it's good value for such a capable missile, and one or both variants have been integrated on the B-1, B-2, B-52, F-15E and F-16. Foreign customers to date are Australia, Finland and Poland, although South Korea's efforts to buy JASSM were turned down for some reason. JASSM has also completely replaced CALCM, which was retired in November 2019. The USN even looks to have finally returned to the program, possibly on the tails of the Australian order.
JASSM has also formed the basis for the new AGM-158C Long-Range Anti-Ship Missile (LRASM). LRASM is based on the JASSM-ER, but with an entirely new seeker system capable of detecting and identifying target ships, maneuvering to evade defenses, and impacting at a point calculated to do maximum damage. LRASM entered service on the B-1 in late 2018, and has also been integrated on the F/A-18E/F. With a range of over 200 nm and a datalink allowing the launching platform to update it in flight, LRASM will be a vital weapon in the American arsenal for the foreseeable future, as well as that of Australia.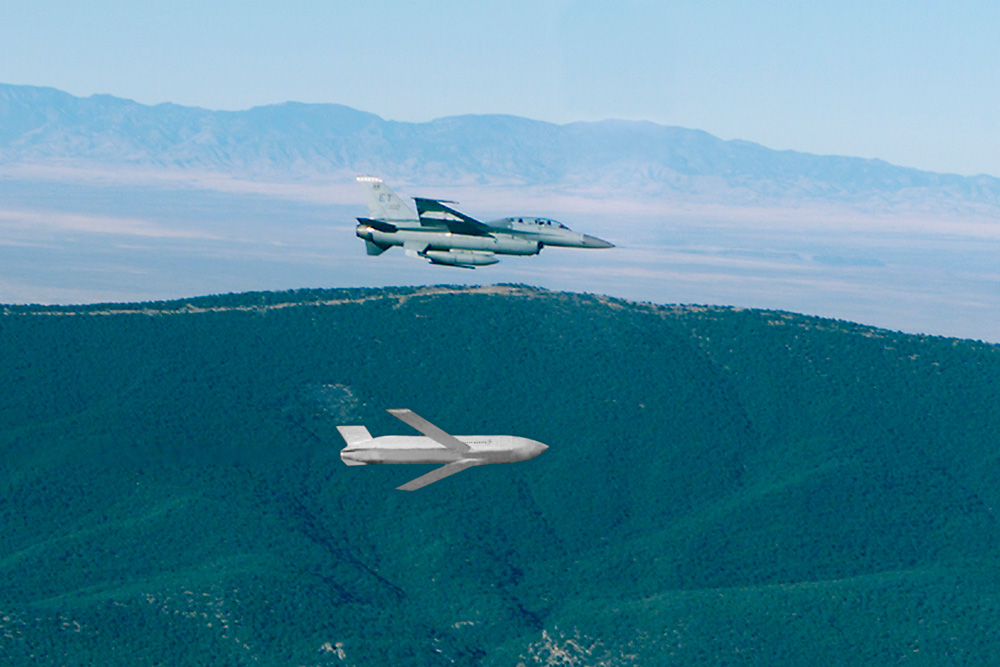 Since the Second World War, air-to-surface weapons have grown immensely in variety and sophistication. Instead of being limited to iron bombs and maybe incendiaries, targeteers have a bewildering array of weapons, ranging from GPS-guided smart bombs to glide bombs and long-range cruise missiles. The end result is that a single modern aircraft can do damage that would have taken a major air raid seventy-five years ago, at vastly lower cost.
---